---
Unique Melody 3D Terminator 3DT
Design

Inner Structure


3D Explosive View:
Tri-Dynamic Design, Concise Structure, Maximum Space Utilization.
We utilized 3D printed technology for 3DT's inner structure. In that way, we optimized the sound transition and further reduced the unwilling distortion. Each dynamic driver equipped with an independent tunnel, each driver is tuned separately and precisely with our newest tuning technique. Ultimately the sound is much more coherent, image and synergy are also significantly improved.
Shell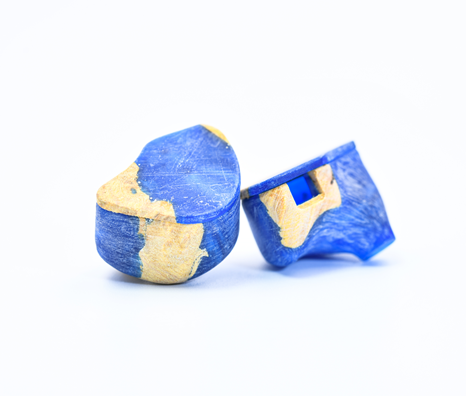 Material
:
Selected Stabilized Wood
Special Craft
:
Pigments and resins are mixed in a specific proportion and filled into the log.
Appearance
:
Has more coloration layers than traditional resin shells.
Exclusiveness
:
Exclusive design.
We applied CNC technology to design the curvy silhouette for the shells. The curve design is ergonomic, and the delicate design is close to the contour of the ear canal.
Sound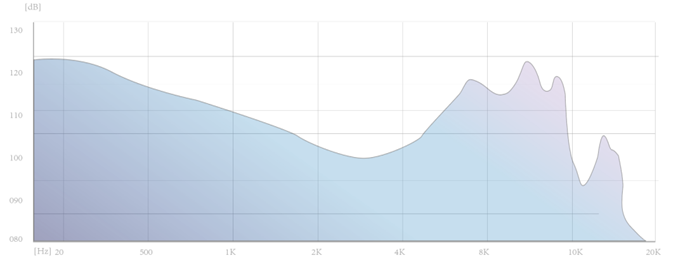 3DT utilized three dynamic drivers: Dual Compound Diaphragms Drivers for Bass (7mm+7mm) plus 10mm CNT Driver for Mids and Treble. We brought the authentic dynamic bass along with stunning transparency and clarity. With this driver combination, we provide the classic dynamic flavor with enhanced technical performance to the audience. The sound signature leans towards relaxing and refined with uplifting treble and ultra-highs.
Affordable but not Cheap
I don't want to use the word "cheap" on 3DT, but it is truly affordable—the most affordable IEMs from UM, period. At $399 you will get much more than what the price indicated. Every 3DT is fully handcrafted by our experienced crafters.
Besides the fantastic sound quality and build quality, we also provided a very useful accessory package.
Just like our other products, we equipped a great Italian PU leather case made by Dignis for 3DT. We added a premium SPC cable in this package too.
Specifications



Driver Counts: Three Drivers

SPL: @1KHz 113dB

Impedance: 25.4Ω

FR: 20Hz-20KHz

Driver Type: Three Independent Dynamic Drivers

Driver Configuration: 2 Bass Drivers+1 Mids-Treble Driver
Excellent sound (bought this out of curiosity as the 3 DD got my eye)
WOW, do they sound full and nice, and look good doing it, so now I use them for gaming and choir/Orchestral.
UM 3D Terminator
Absolutely fantastic iem! Plays everything well! Highly recommend! Musicteck has been great to work with for my Mest and 3DT purchases!
Unique Melody did it again...
I previously owned the Mest and now the 3DT. Remarkable sound quality and MusicTeck's service and shipping was great. My IEM arrived safely and sounds excellent. Thanks again MusicTeck.
Trifecta Perfecta!
I had a gut feeling these would be great and I am not disappointed. The only gear I ever owned where I forget the gear and focus on the music. Not as bassy as you may think, the mids and high end is clear and coherent. Marvelous IEMs, superb. Using with my Shanling M8 and my PWAudio 1% gold cable.
Highly recommended. Better than many $1,000+ IEMs.
Excellent Fun IEM
When I ordered the 3DT I could only find a couple reviews of them but it seemed like they may be a safe bet for my tastes. I will say I was not disappointed. The sound profile is a modest V shape which I generally prefer because I Like a little fun, energetic sound. The 3DT delivers in spades. The sound is coherent and detailed. I had read these need to be broken in for a good while to get the best out of them but I found them excellent right out of the box. The included medium tips provided a good seal for me but I tried some Sedna Xelestic tips and I think they are more comfortable. I also swapped the cable with a 4.4 all copper cable I had in my collection. I saw no change in the sound from the cable swap nor did I really expect one. I am very happy with this purchase as they sound just as good as they look.
---
Share this Product
---
More from this collection