---
HiBy New R6 (Aluminum Alloy) Android Lossless Digital Music Player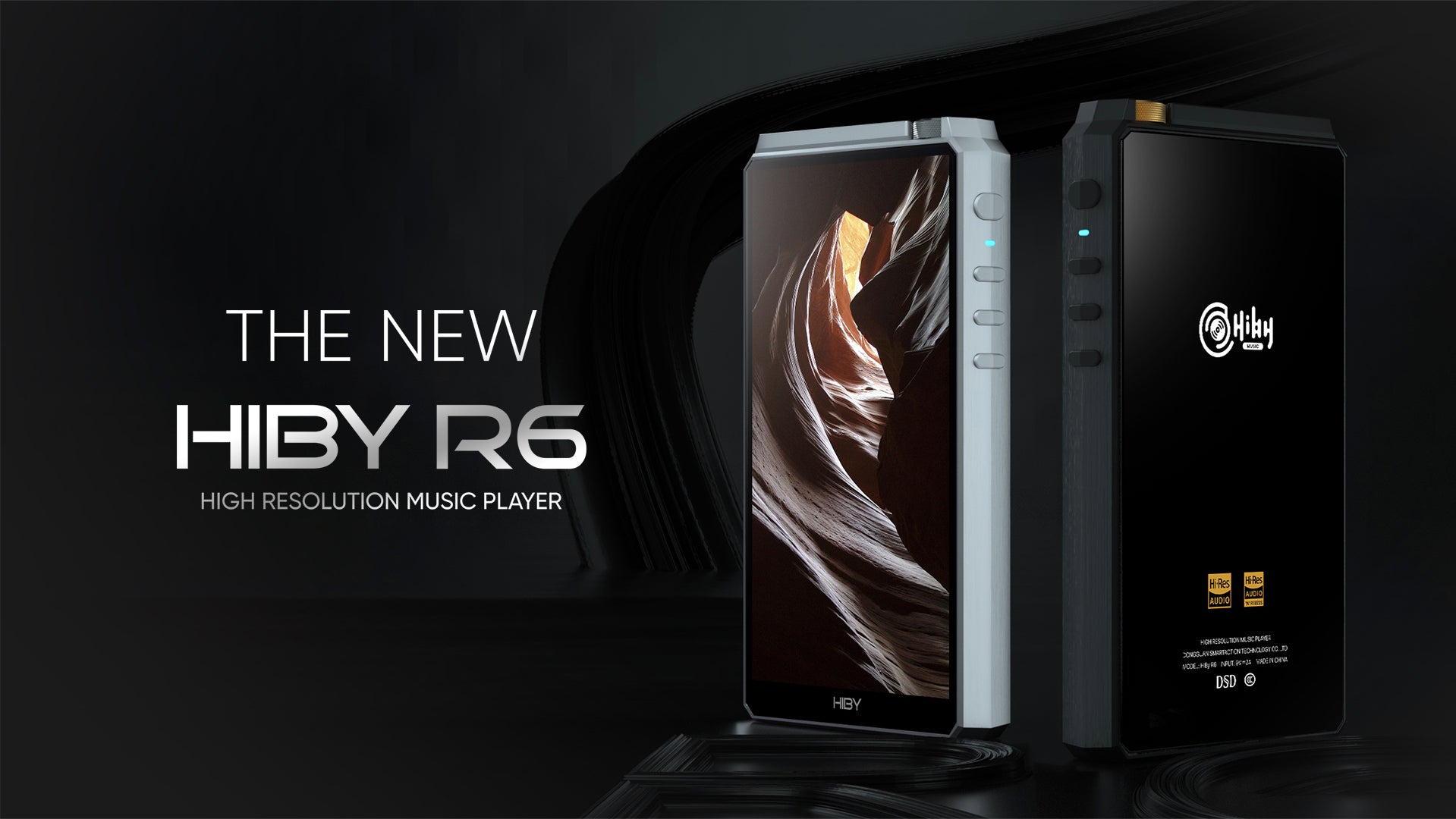 Design and display
The new R6 is redesigned with the new R series design language—bold, muscular straight lines. The Japanese Alps rotary encoder on the top makes the volume easier and smoother to adjust.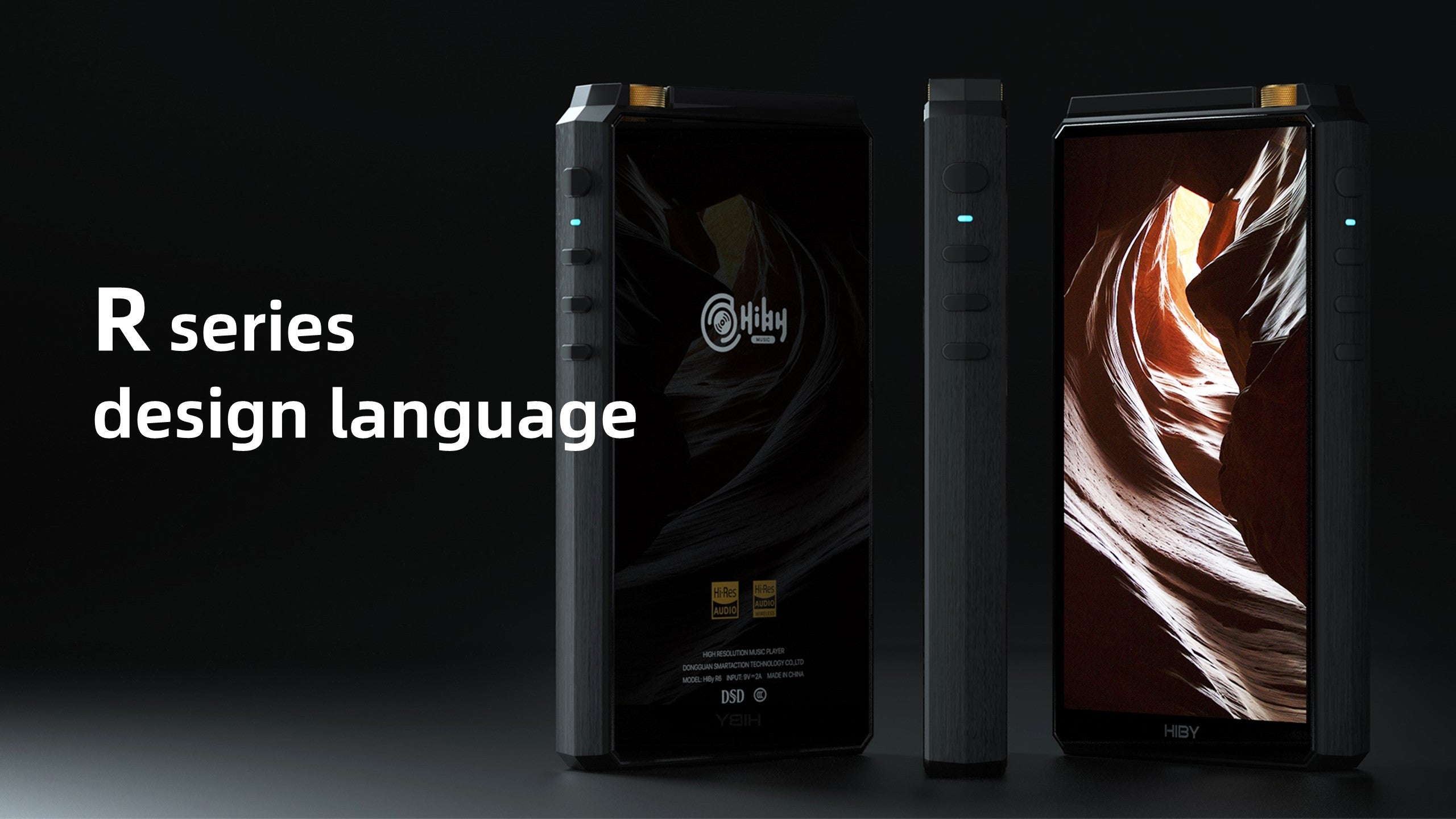 Equipped with a 1080p large hi-res display and combined with 5.0" Corning Gorilla glass; 1920x1080 resolution; 443ppi; 16:9; oleophobic-coated, the new R6 is as finely detailed and colour-accurate in looks as the audio is high fidelity.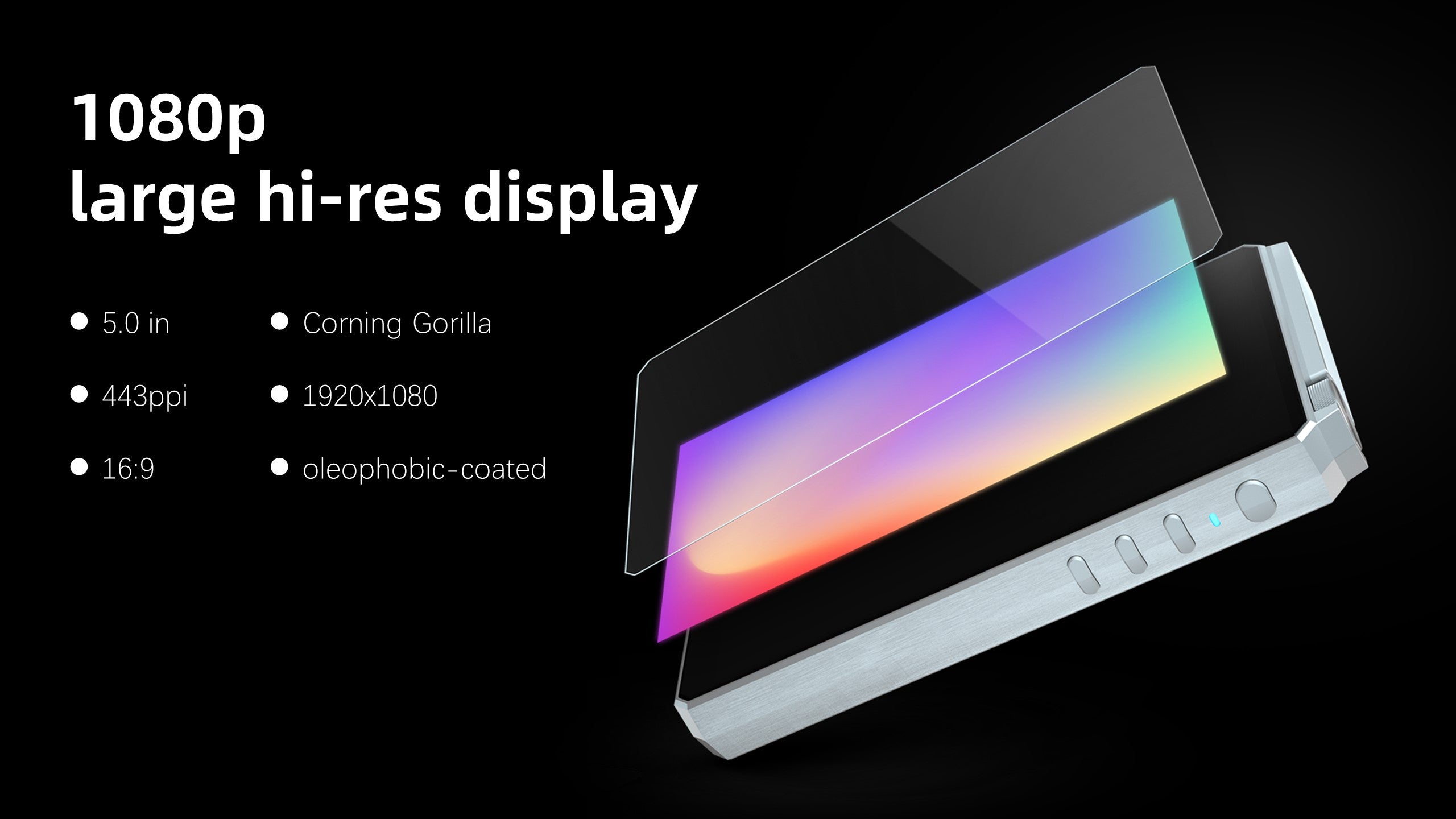 The new R6 comes with a aluminum alloy body in two color choices, silver and black. The dimension is 130x73x15mm and the weight is 235g. Compared to the previous R6, the new R6 is easier to hold and operate with just one hand.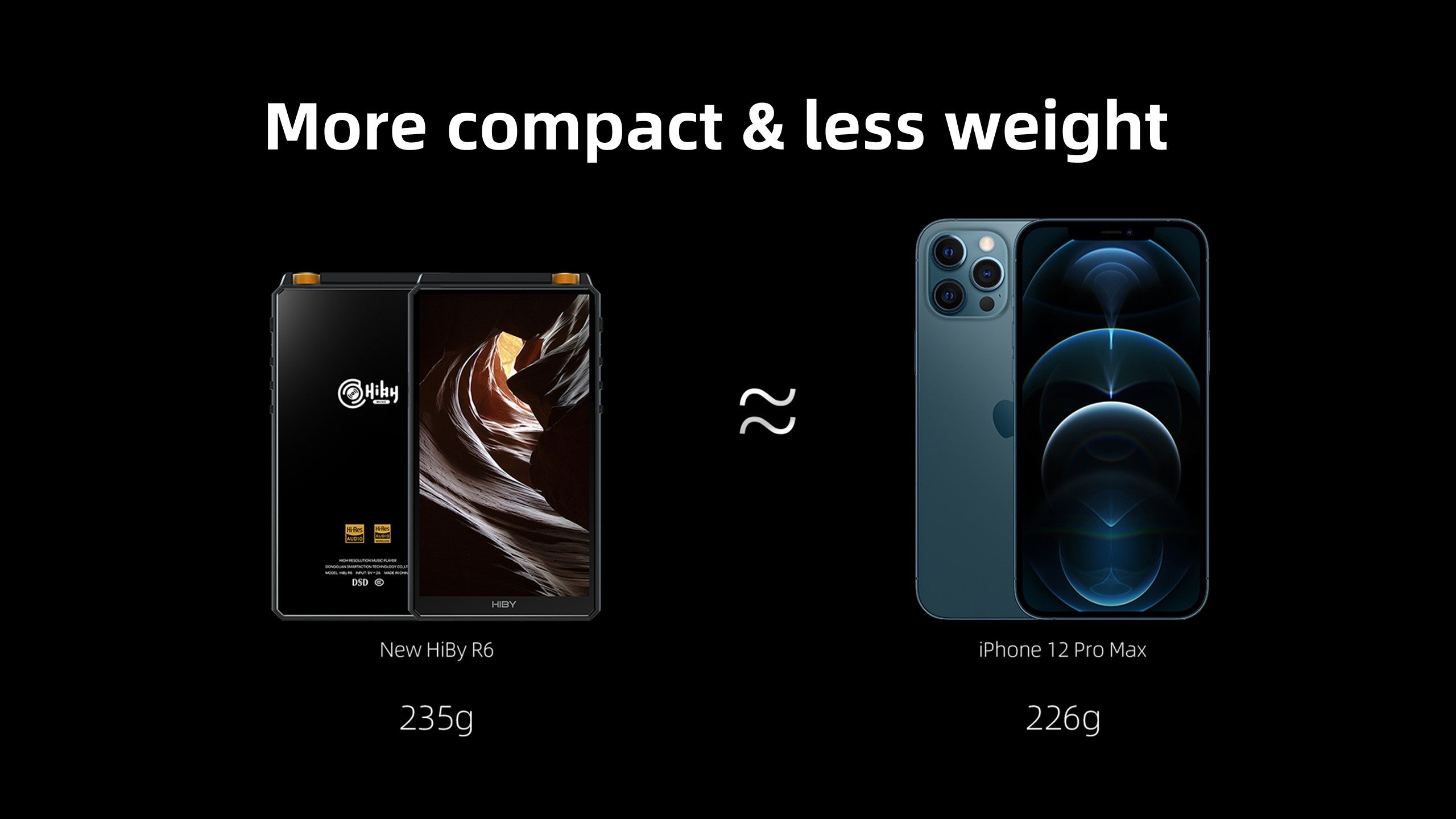 Specs and features
Utilizing an upgraded Snapdragon 660 SoC, the new R6 has speed and stability in spades, as can be expected when combined with the mature Android HiBy OS.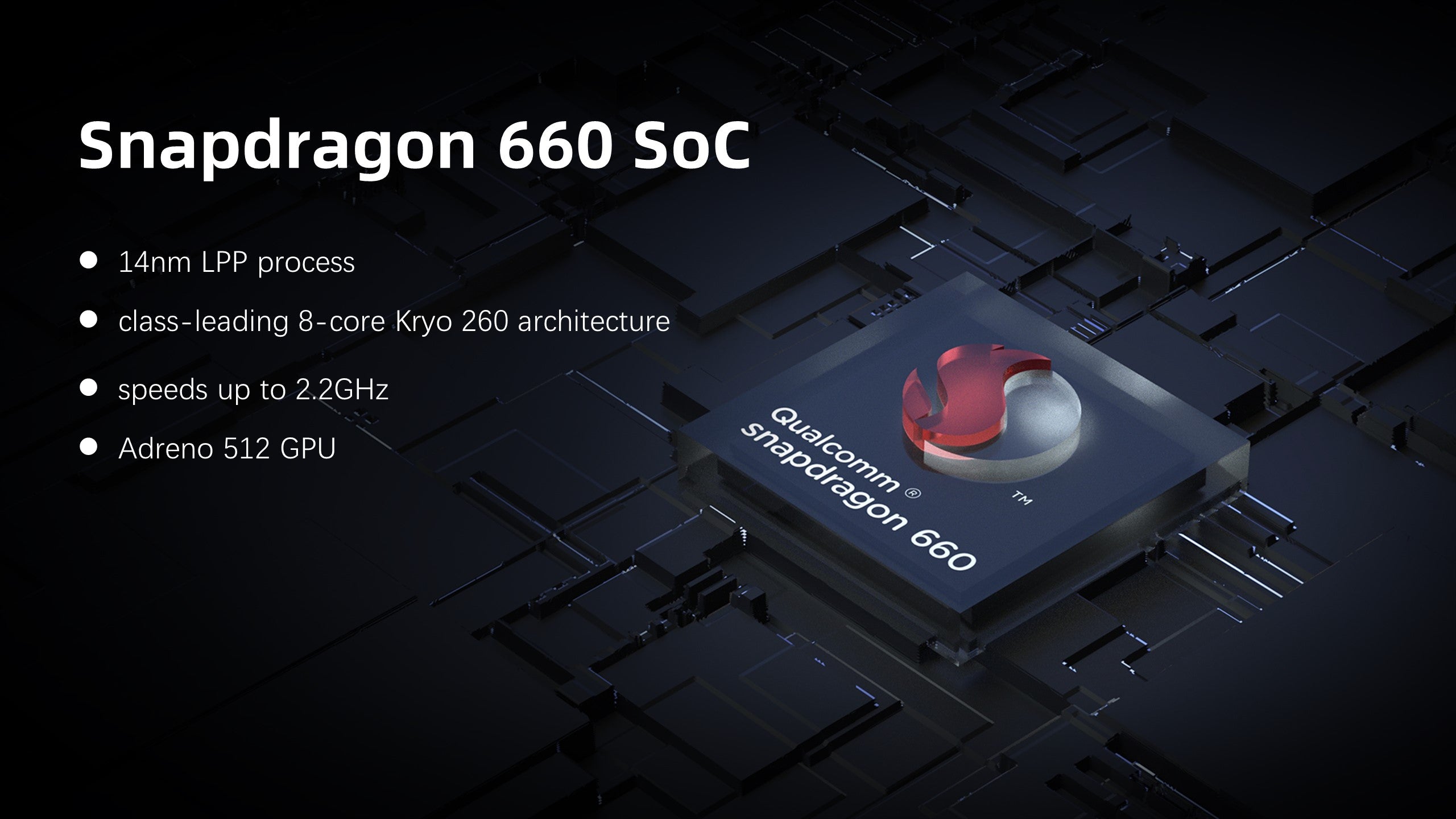 Upgraded to dual ES9038Q2M with native support for DSD512, 32bit / 768kHz, both DACs are in operation for both SE and balanced output.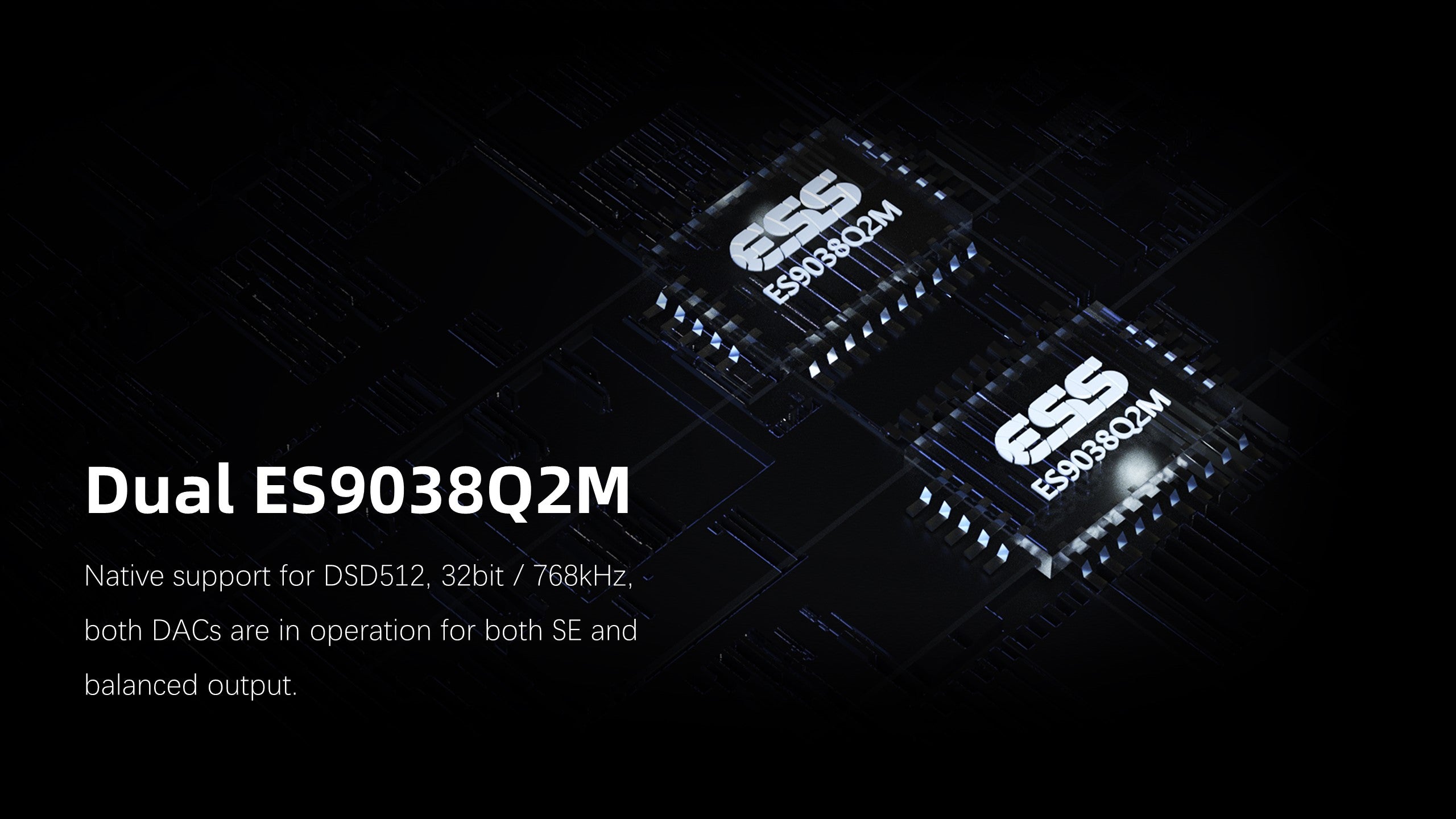 The Android 9 supports unlimited app installation.

The all new dual independently power supply circuit design is good for cleaner, more powerful dynamics.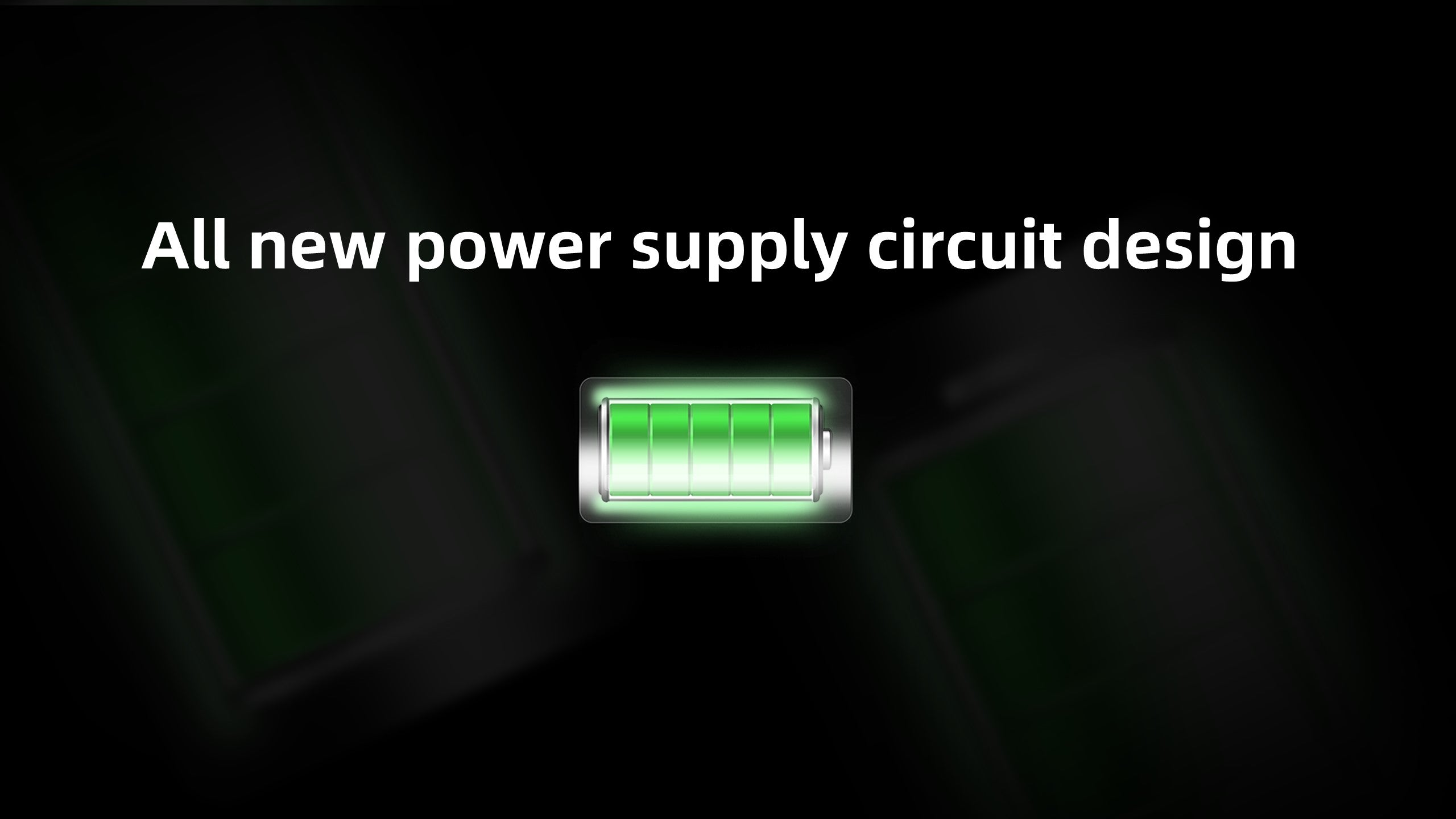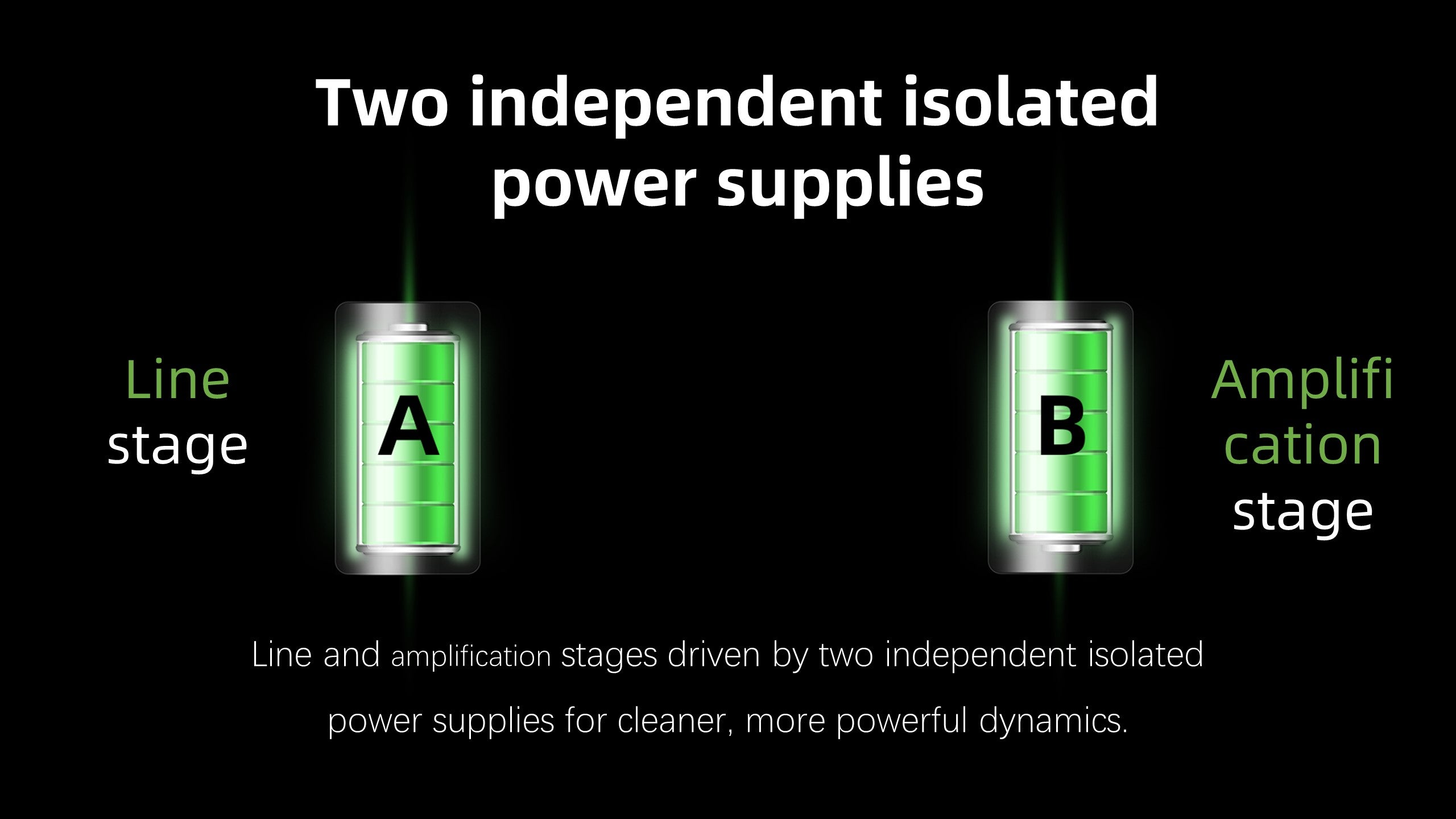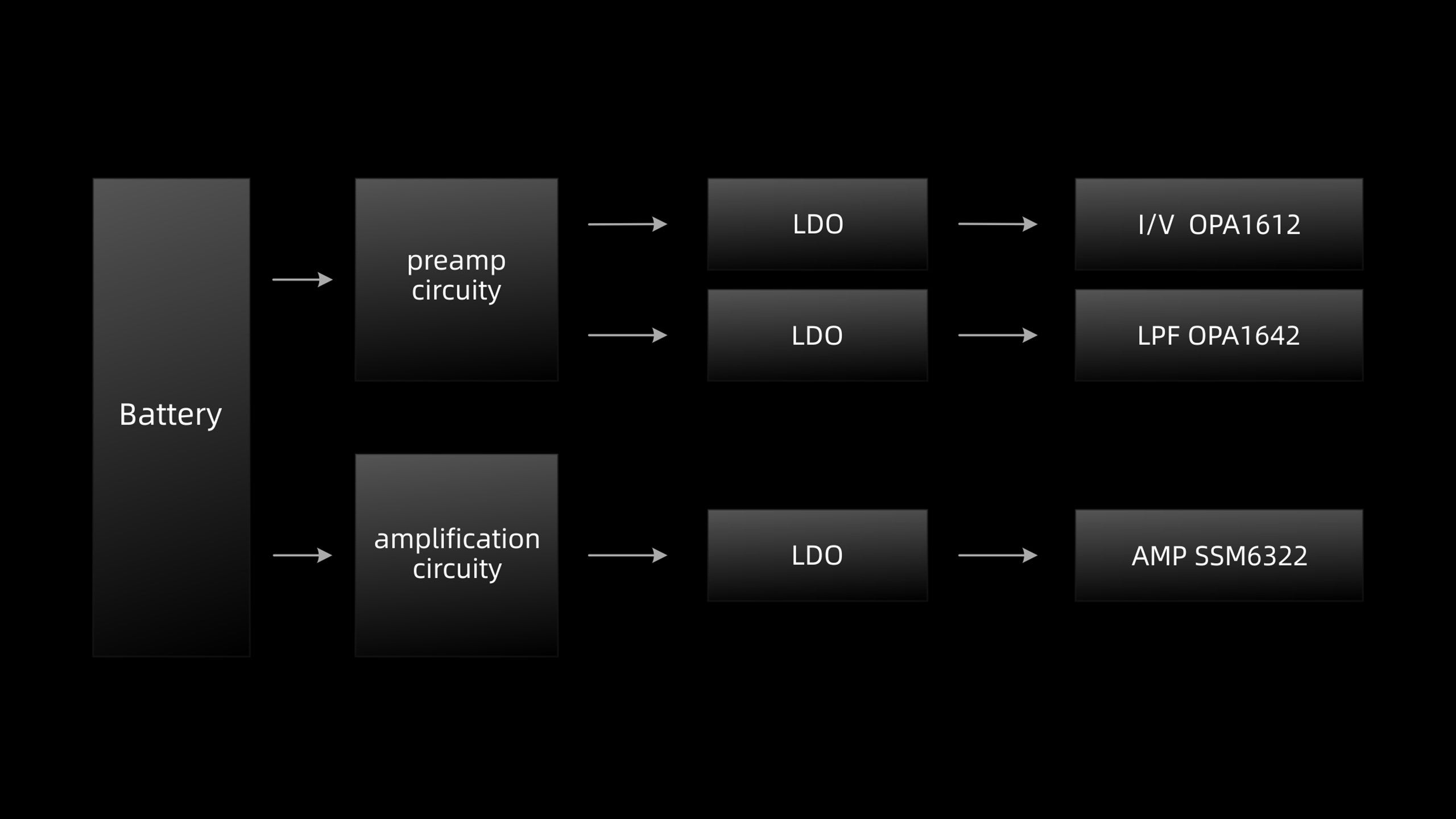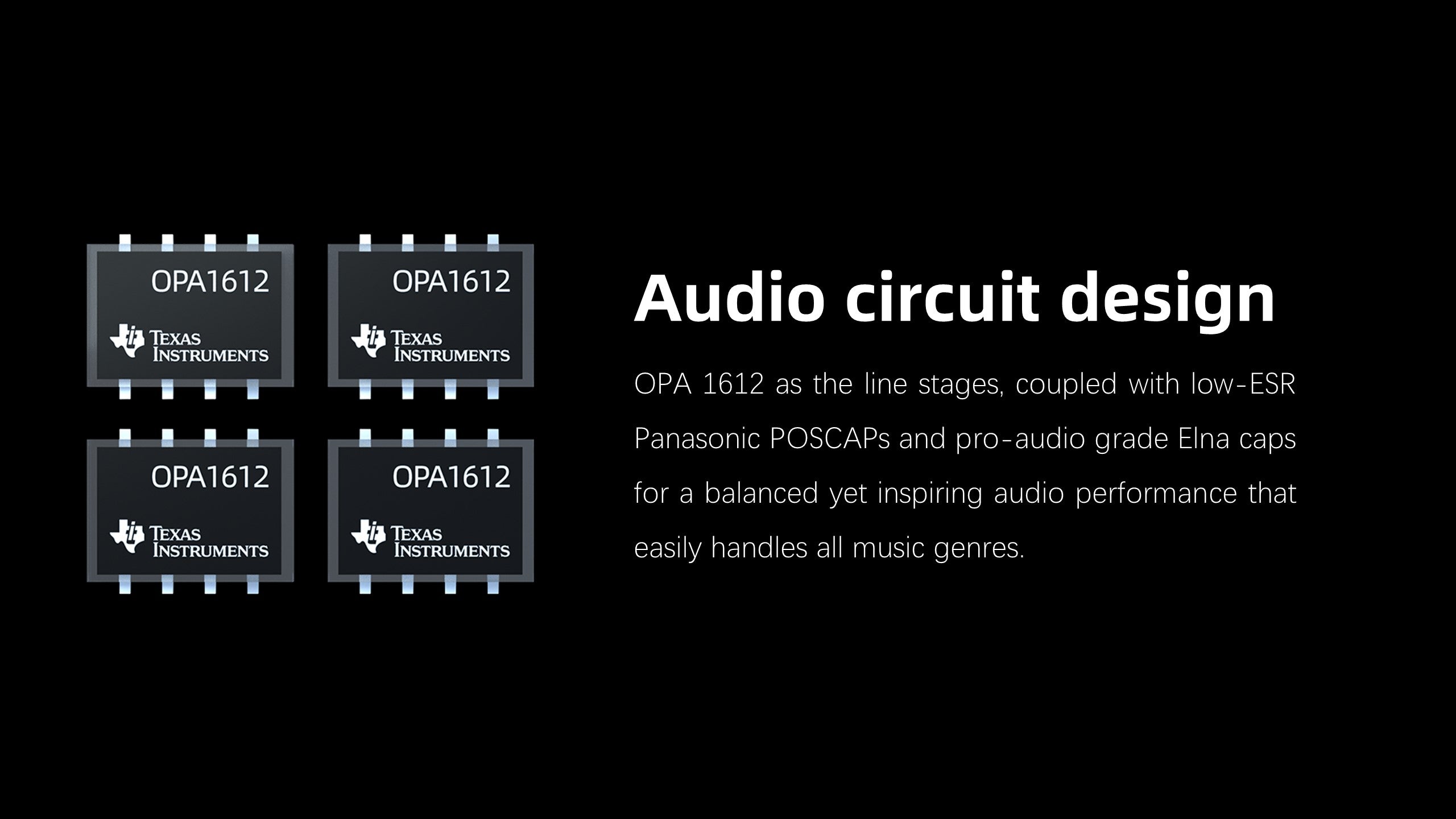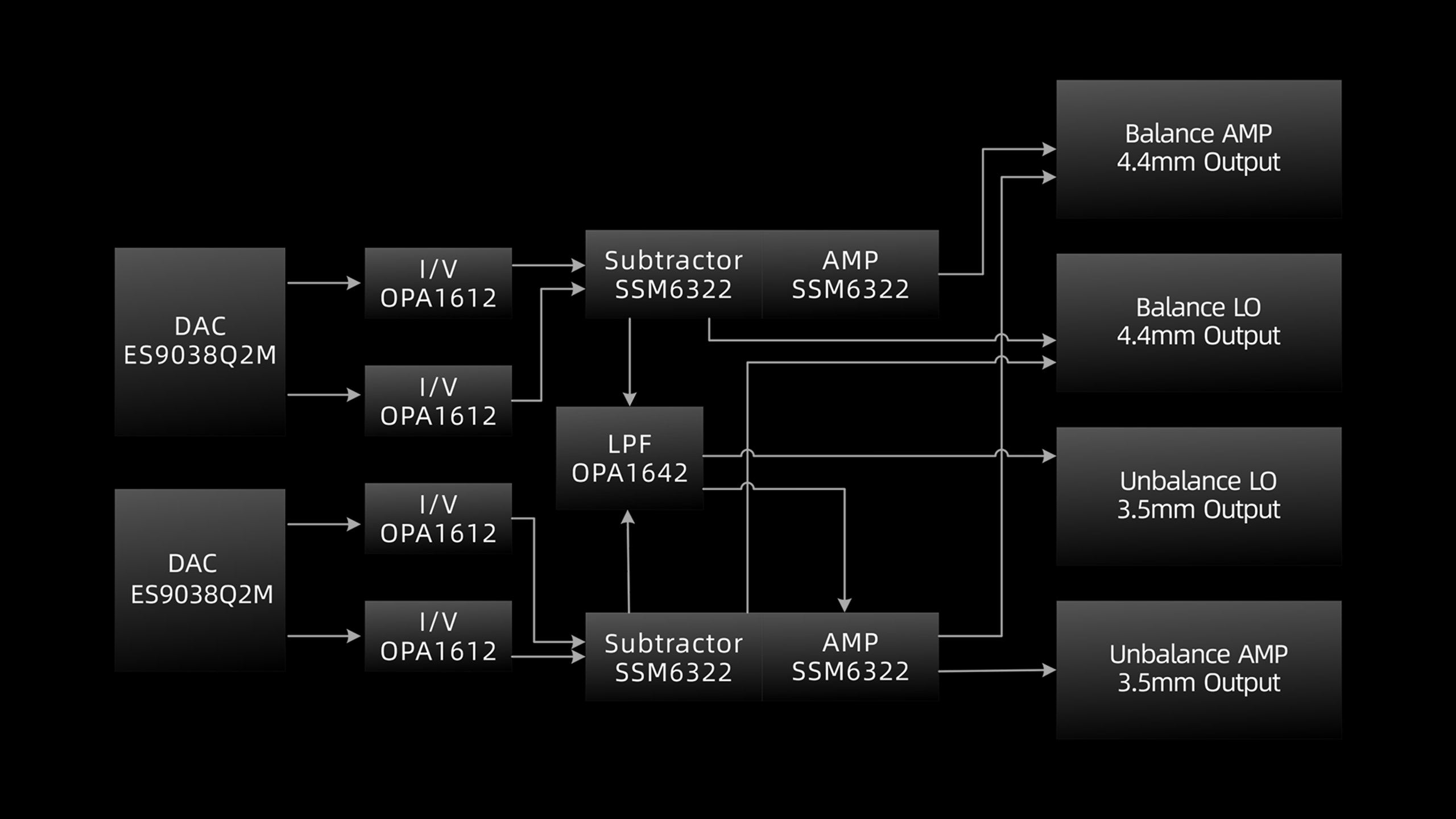 On the bottom of the player, there are independent true direct line out and amplified headphone out ports for both 3.5mm SE and 4.4mm balanced.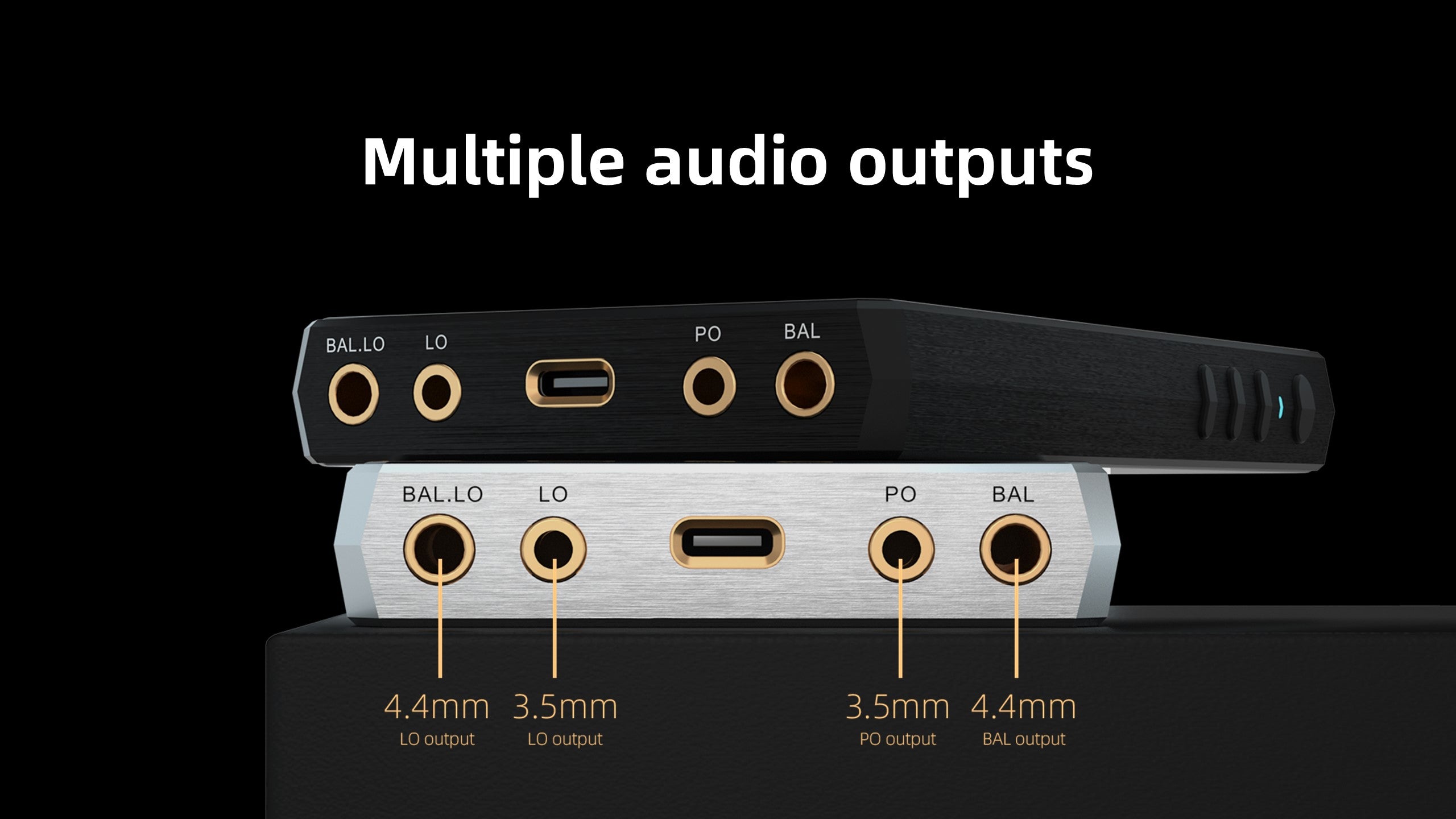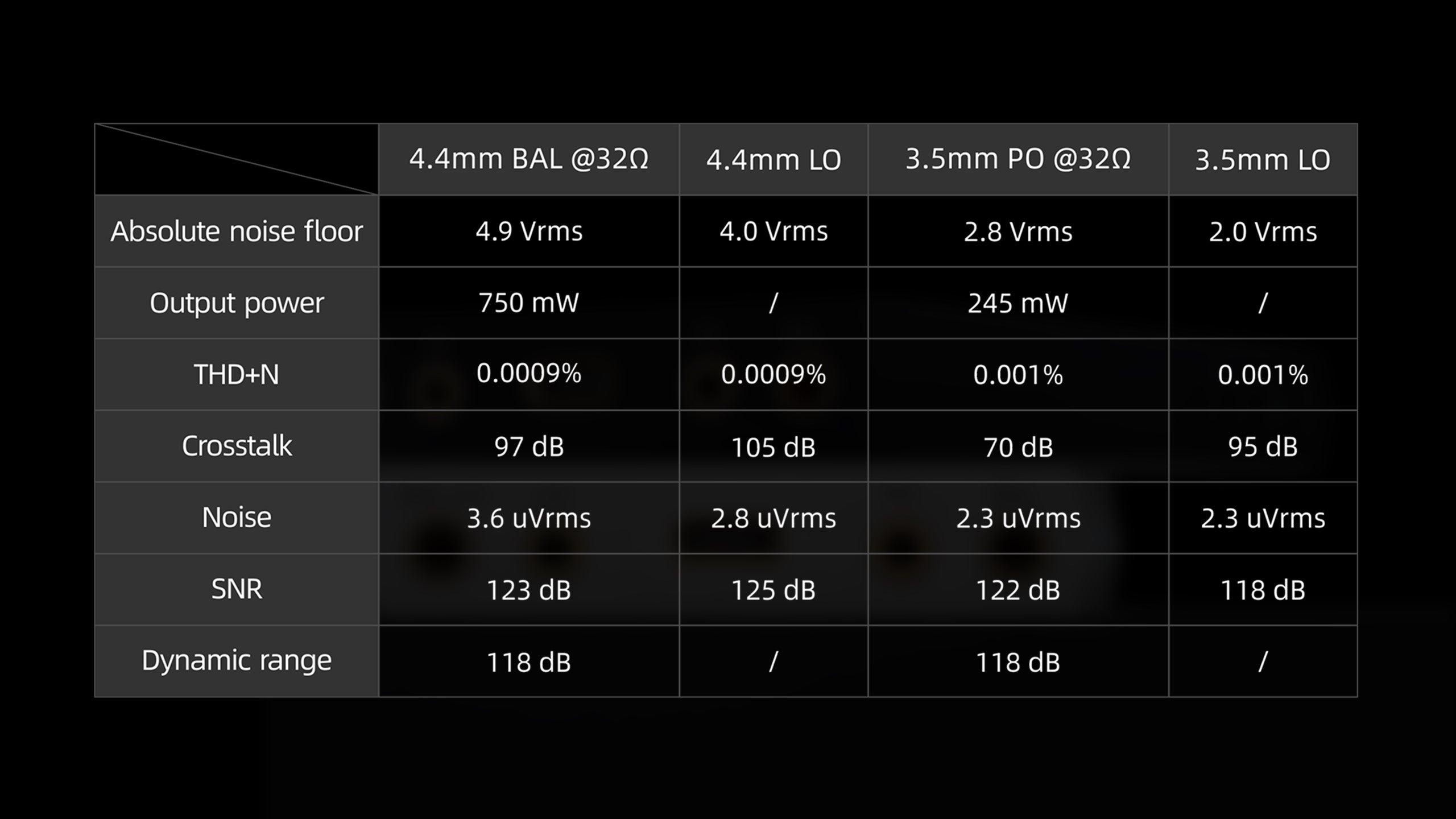 HiBy's in-house developed HiBy OS, DTA (Direct Transport audio Architecture), HiBy Link, MSEB (MageSound Eight-Ball), UAT (Ultra Audio Transmission) continue to be improved on in the new R6 for unlimited flexibility.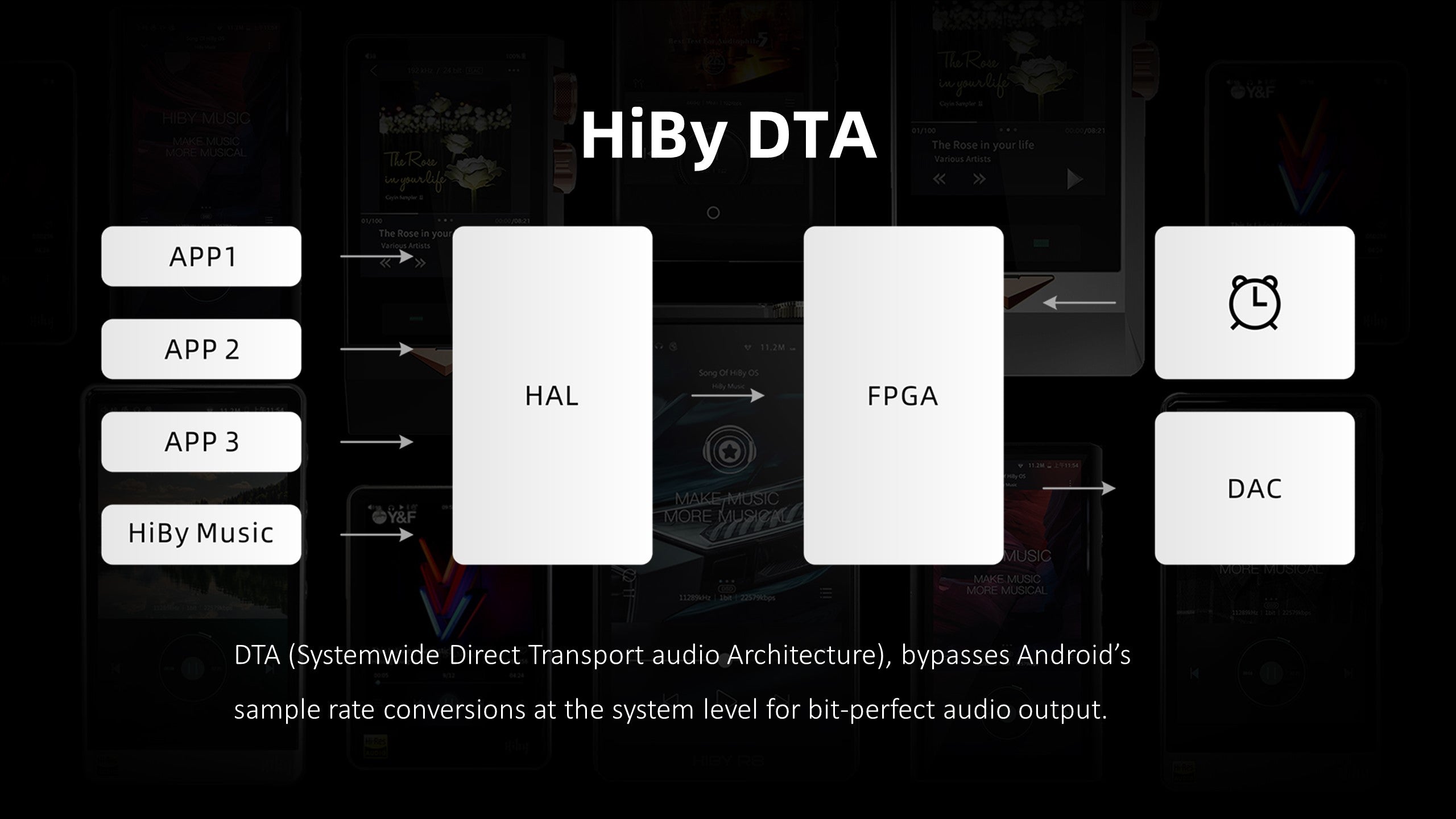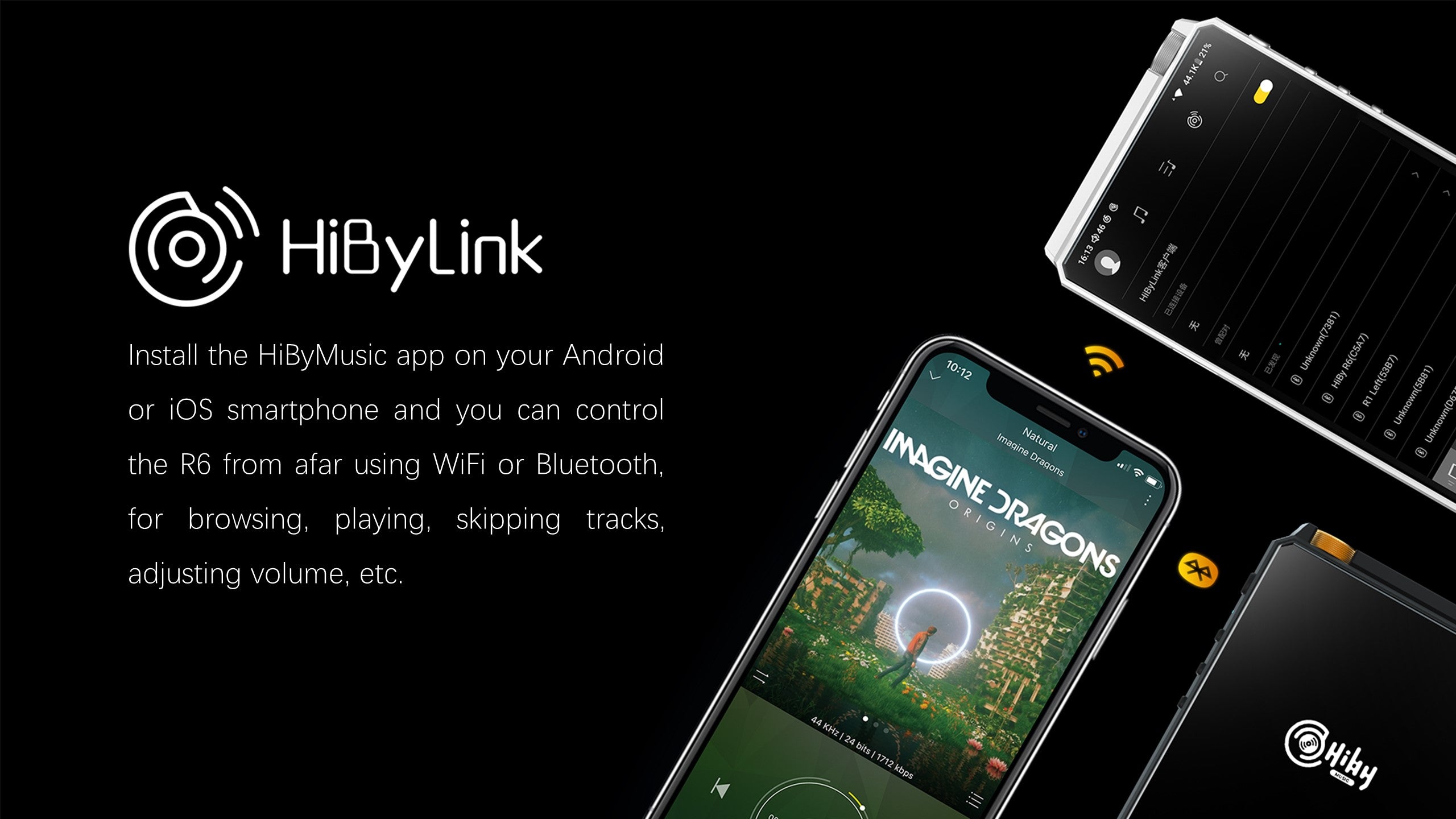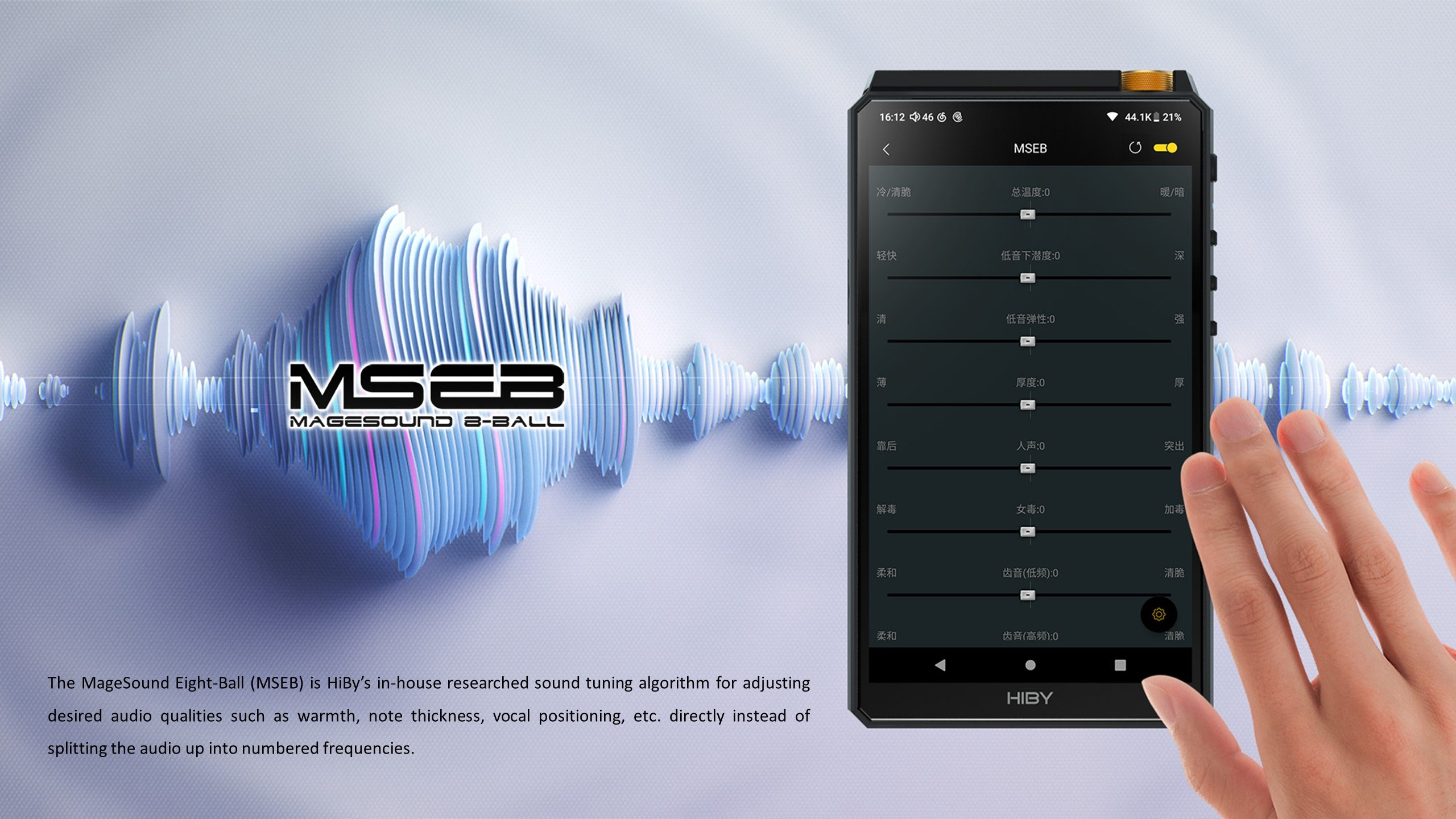 As our 8th portable digital media player that is capable of MQA rendering, the new R6 is capable of unfolding MQA to an unprecedented 16x.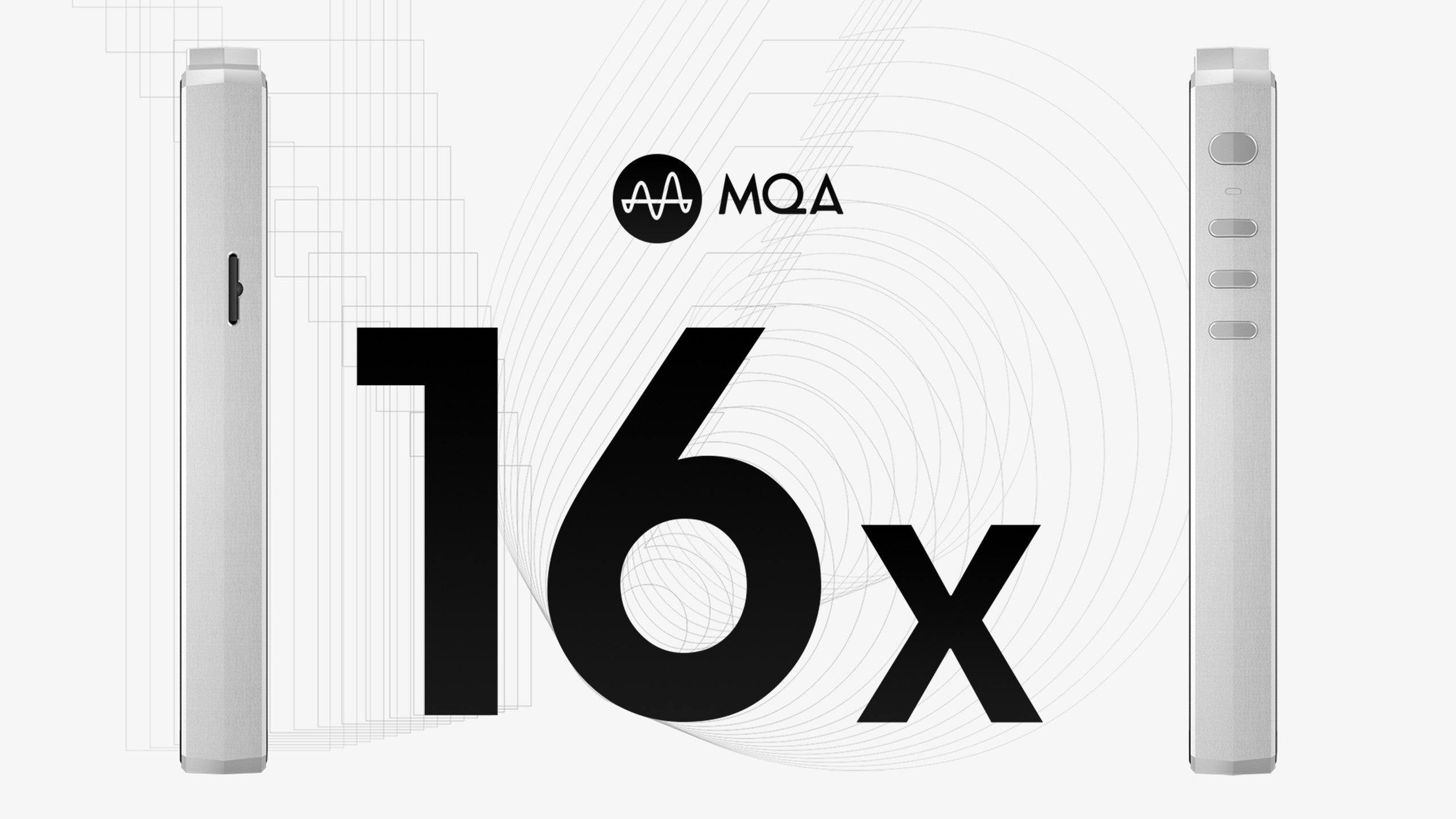 Sporting Bluetooth 5.0, the HiBy R6 supports Bluetooth audio in both input and output directions, with advanced codecs such as UAT, LDAC, aptX, aptX HD, AAC, SBC, etc.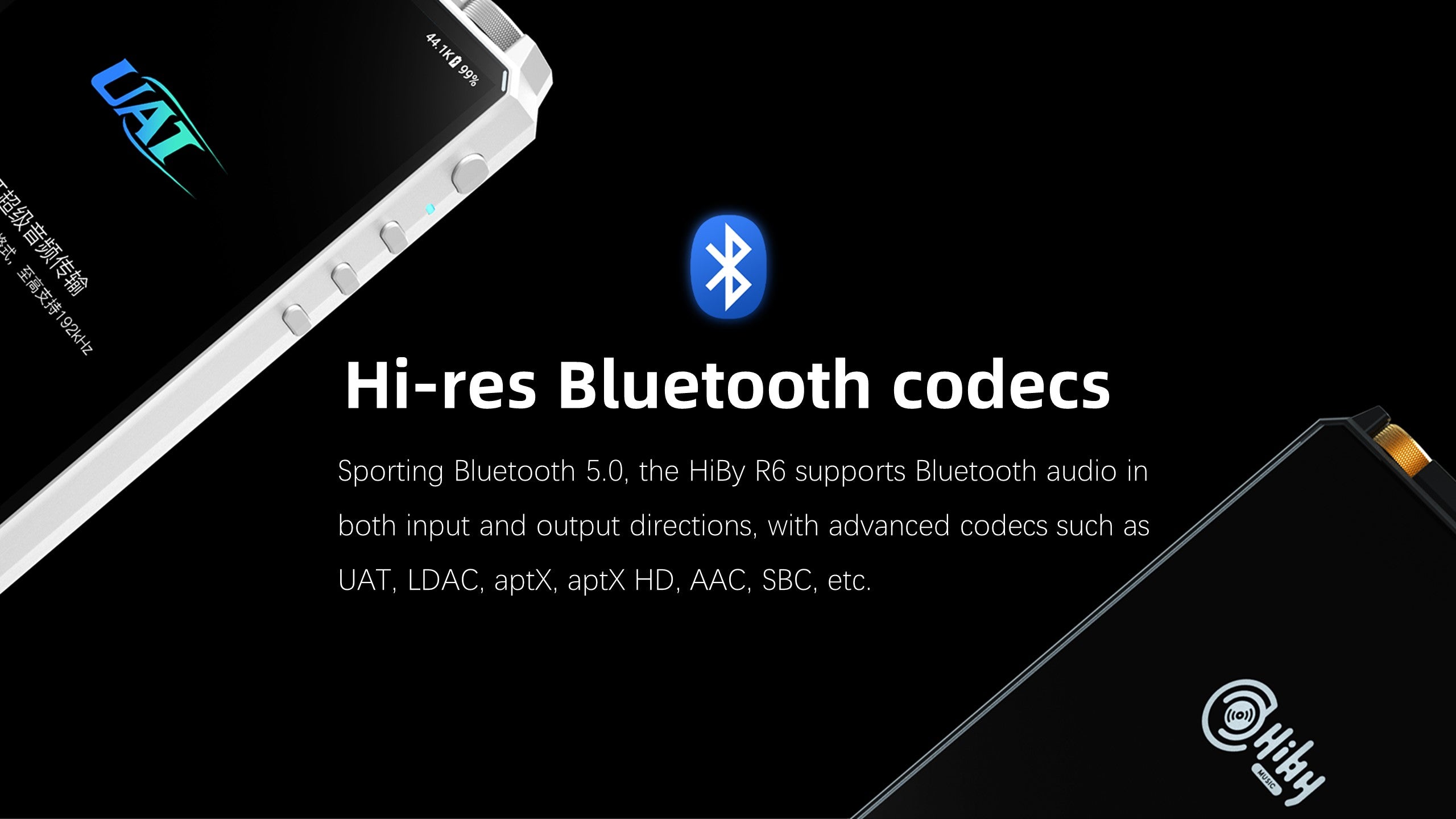 Strong 2.4GHz and 5GHz signal transmission and reception are guaranteed for fast, stable connection online, thanks to the new external antenna forming the whole top bulge. You can enjoy your favourite songs with the new HiBy R6 on Spotify, Deezer or Tidal anywhere without interruption.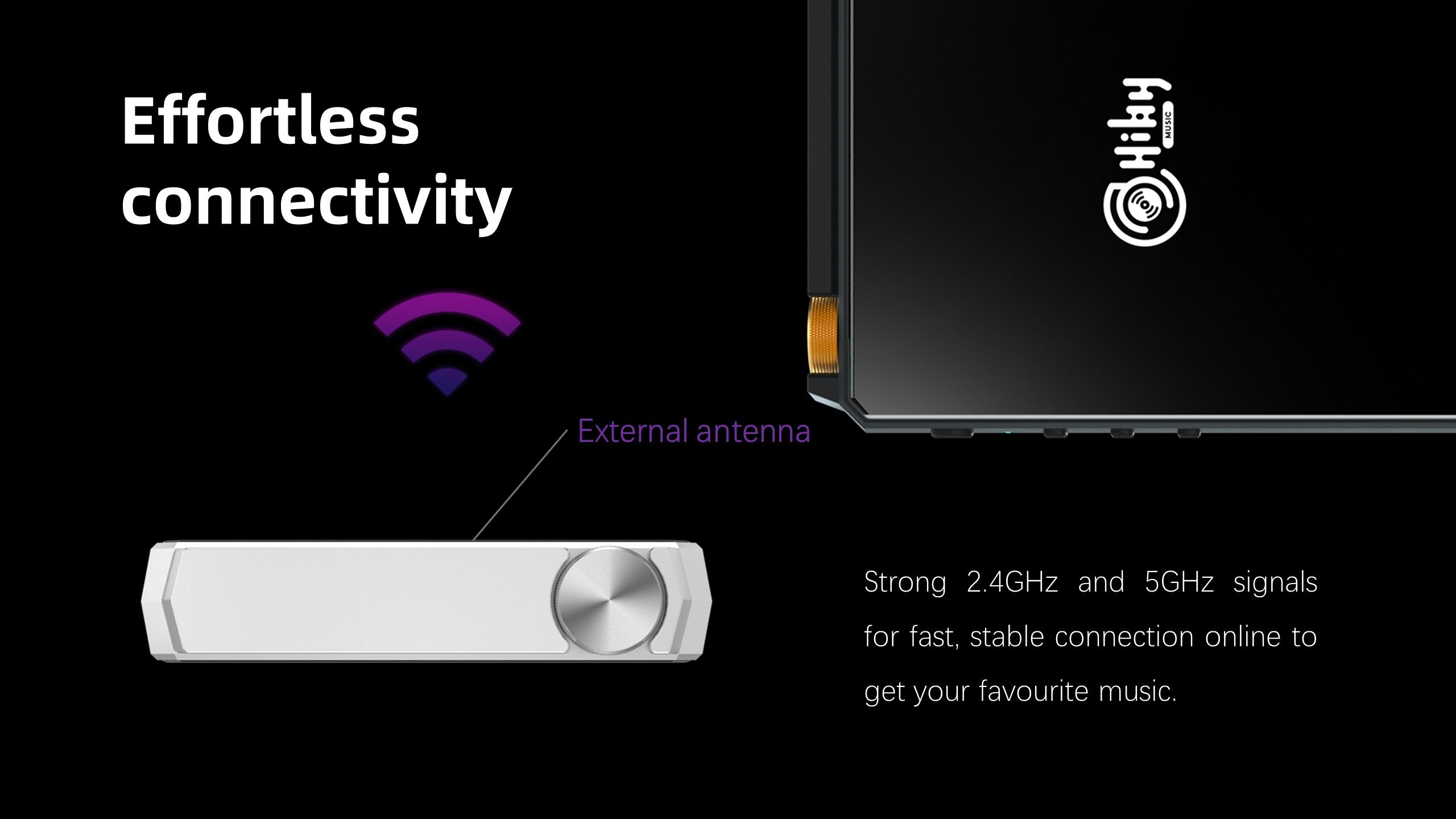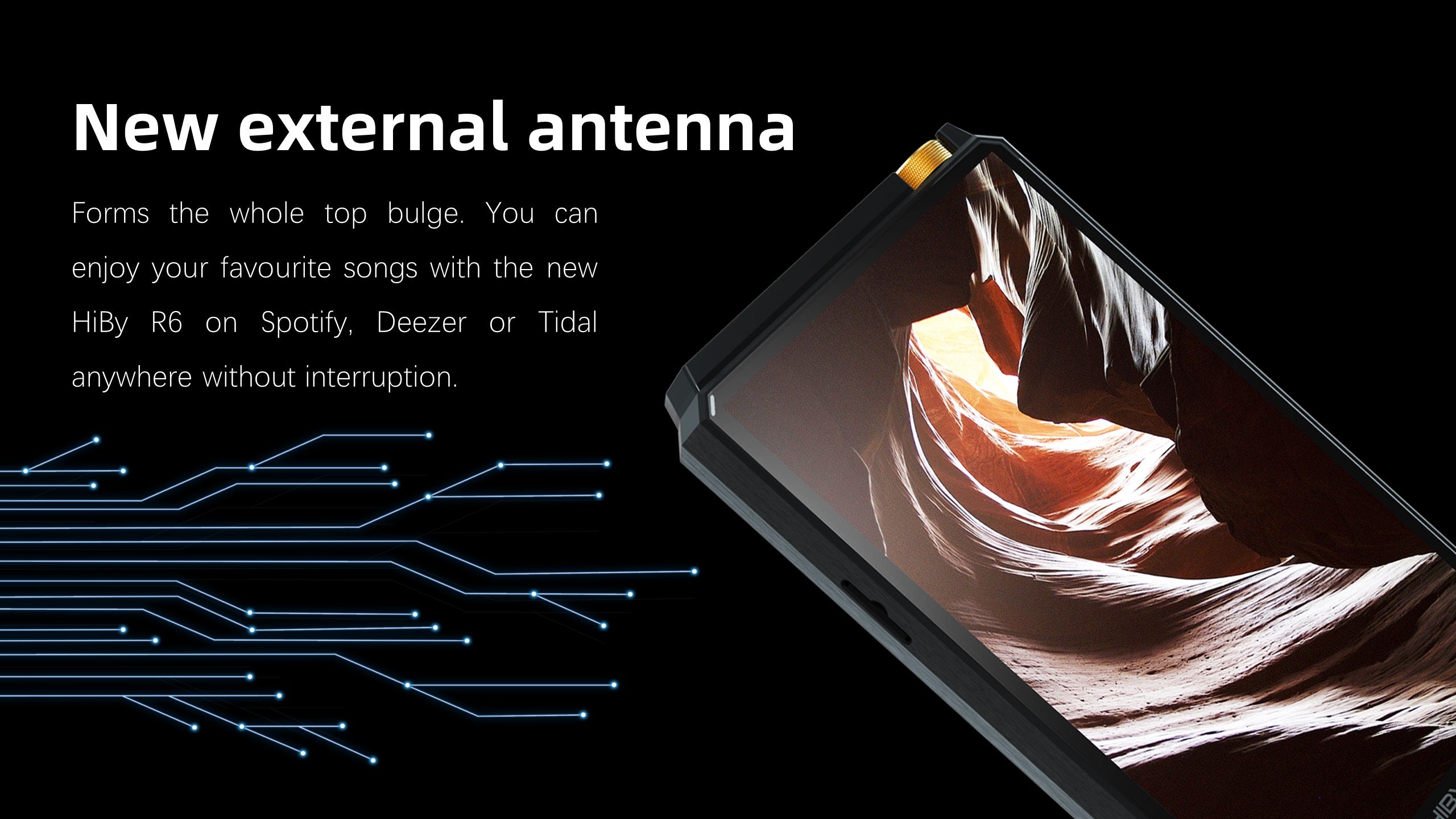 With its 4500mAh high-capacity battery, the new R6 is good for up to 8 hours of playtime and 25 days of standby time.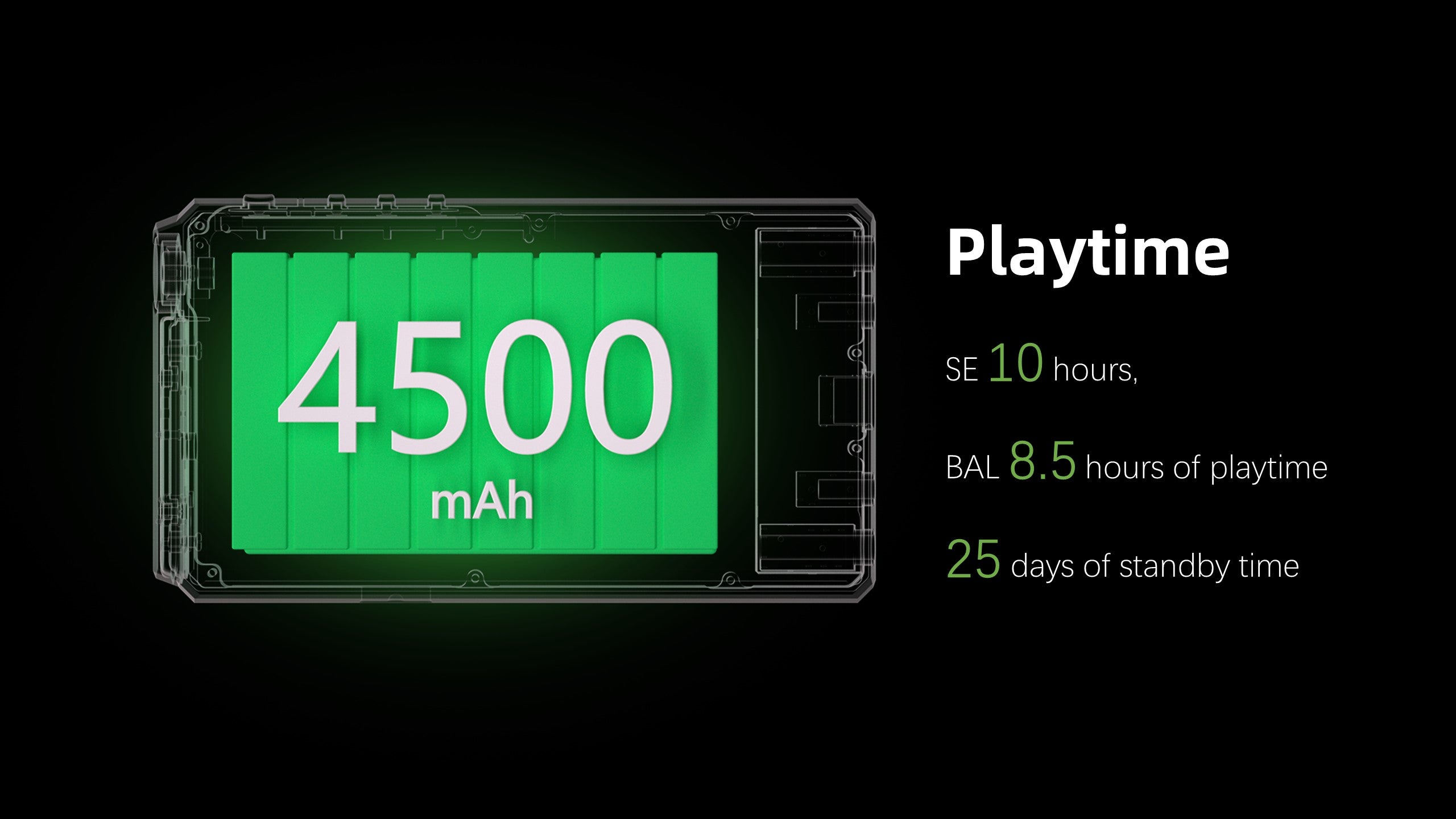 As for RAM and storage, in the new R6 there is 4GB of RAM, 64GB of storage and 2TB storage expansion via micro SD card.


Amazing dap !
I've owned several entry level daps. I finally, moved up to the Hiby r5. That dap was breath taking. But, the New Hiby r6 is absolutely amazing ! Everything associated with New R6 a virtual boost up from Hiby R5. Both daps have amazing sound, but, from the R5 to the New R6 is like an avalanche of an upgrade of sound. I thought the Hiby R5 made me here things in songs that I've been listening to all my life. The New Hiby R6 takes things to a whole new level ! Hiby, I'm hooked ! I'm saving up for the Hiby RS6. I can just imagine where Hiby RS6 will take me. I've loved music, all my life. I still love music! Just like the Hiby line of daps, from one dap to another, my love of music soars higher and higher everytime I pick up my Hiby Daps. Thanks Hiby, can't wait for the next.
Great DAP and superior support from Andrew
This Hiby New r6 is my first jump into a DAP. I couldn't be more happy. Paired with the UM Mesk II as suggested by Andrew and I am in audiophile heaven. The price point of the r6 is the sweet spot of the market. You get 98% of the audio quality of the "flagship," models without having to pay the $$$. I get why people pay the $$$ to get that other 2% but for me right now I am pretty satisfied and I think you will be too.
The best DAP you can get your hands on without breaking the bank!
I was looking for a device that was reminiscent of the Zune yet also had the high end audio on board I needed in a standalone music player (playing music on your phone can be cumbersome when you need it at the same time for other functions). This is that device. The volume knob on top is awesome, but you will find yourself using the touch screen giant audio slider more often; think of the volume knob as either a starter or a very fine tuner. Outside of that, excellent display, love the physical buttons, no lag issues at all, Google Play Store included, and pretty much any app I've thrown at it that worked: even games (though this is my separate audio device so I keep apps to bare minimum). I love my New R6 2020, even with the one day battery life (it's a DAP, so it uses a lot of juice). I trust the Hiby brand; they have the best music player app for Android, so it was an easy choice.
MusicTeck is the only place I'd ever buy a DAP from, especially a Hiby model. You won't find a better authorized retailer of their products. Outstanding customer support.
A Worthwhile upgrade
I am very impressed with the sound quality of this player. I have been using an iBasso DX200 with the Amp8 module for the last two years and finally decided a new player was in order. As always, the folks at Musicteck were invaluable in helping me pick a new device. Their customer service is exemplary. The Hiby R6 2020 feels just as solid as the iBasso but with a far better screen, a better interface, a faster processor, more memory, and a newer version of android. The sound is crisp and sharp without being sybillant and the volume control feels great. I'm thrilled with the upgrade. Highly recommended.
Such Improvement From Previous DAPs that Re-Listening to Collection Is Required
Having previously owned part of a high end audio equipment store thirty years ago, I was able to get my hands on great equipment for great prices. I had a dedicated room and terrific set up (mostly tube-based). As time passed and my wife and I moved repeatedly and ultimately downsized, I shifted over to DAPs, starting with the original Pono. I have been through four or five in the last 7 or so years. I have never been able to recreate the "high" I used to get listening in my dedicated room. Until now.
I purchased the new R6 based on the stellar reviews here and elsewhere. As everyone has said, the service here at MusicTeck has been stellar. I received the player much sooner than I expected, as Andrew mut have upgraded the shipping to express shipping.
I was looking for an Android-based player that eliminates SRC so that I could stream true hi-res files from Tidal and/or Amazon. The quality of playback of MQA files on the R6 convinced me to drop Amazon Music entirely and focus on Tidal. And the R6 is based on Android 9, so performance is much smoother than my Shanling, which still runs Android 7. Also, the R6 supports Bluetooth 5.0, so the connection when I am out and about is much more stable than my 4.2 players, especially when I use the LDAC codec.
As for the sound, I will just say that the R6 blows away all my previous players in every aspect of playback. the staging, air, resonance, detail and warmth are incredible. In particular, all of my prior players always gave me a bit of digital vibe/harshness. The R6 2020 lifts that digital veil to convey the most realistic reproduction I have heard since my old dedicated room. The "high" of listening to great musical playback is back.
Even better, it has the same level of performance effect on both my wired the Cardas A8s 30th anniversary edition) and true wireless (Sony WF-1000XM4s) earphones. While wireless can't truly compete with wired earphones, especially with great ones like the A8s, the improvement on the Sonys (especially with the LDAC connection) compared to using them with my other players is as big a difference as the A8s with those players.
The difference is so great that I am listening to my whole collection again with the R6. I am hearing detail, tonal balance, punch and vocal separation that I have never heard on a DAP before.
I have never spent more than $1000 on a DAP, so I can't speak for the even higher end units available. But for the money, this player hits it out of the park. Time to sell my Shanling and FiiO players.
---
Share this Product
---
More from this collection