---
HiBy New R6 (Aluminum Alloy) Android Lossless Digital Music Player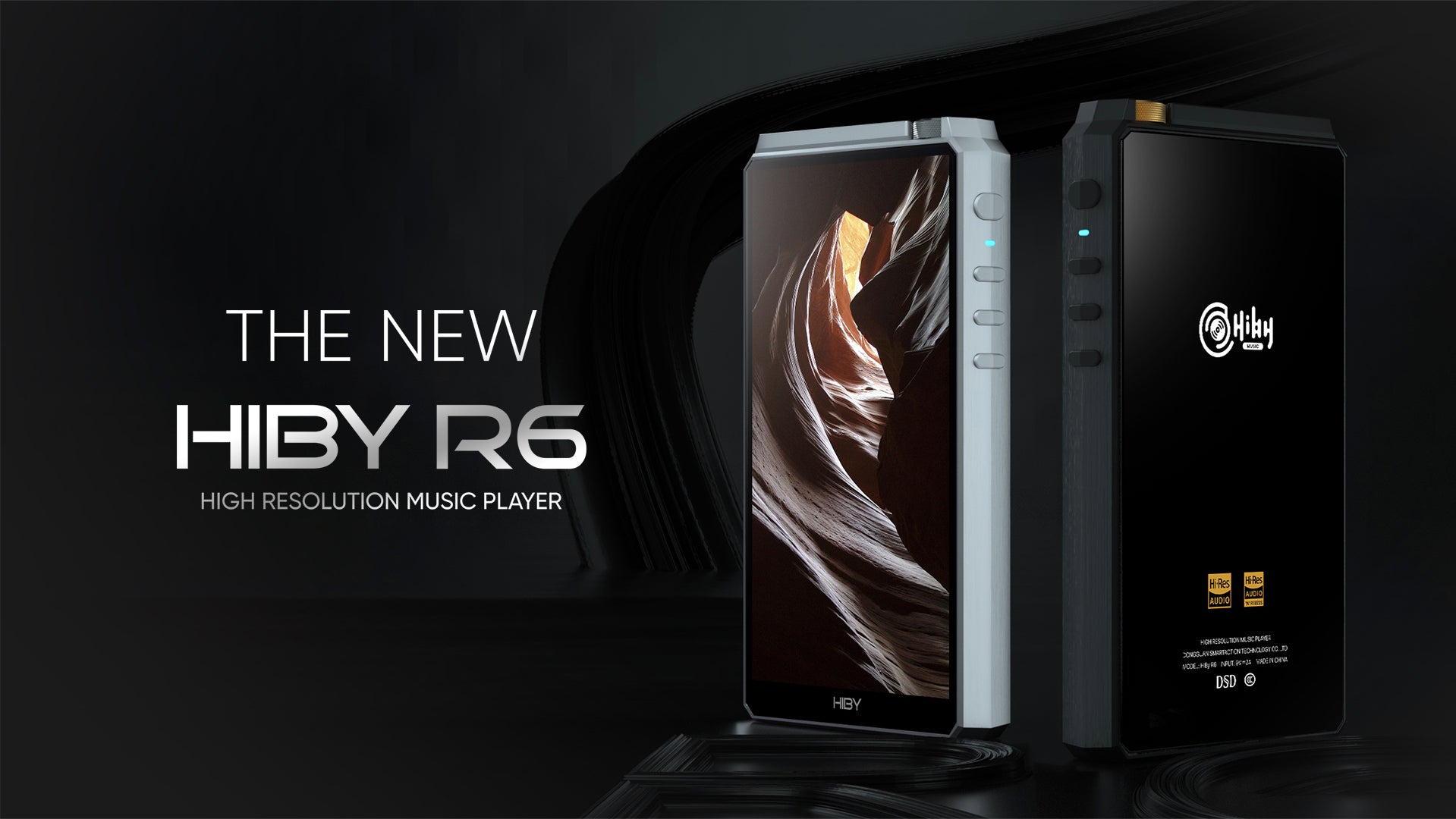 Design and display
The new R6 is redesigned with the new R series design language—bold, muscular straight lines. The Japanese Alps rotary encoder on the top makes the volume easier and smoother to adjust.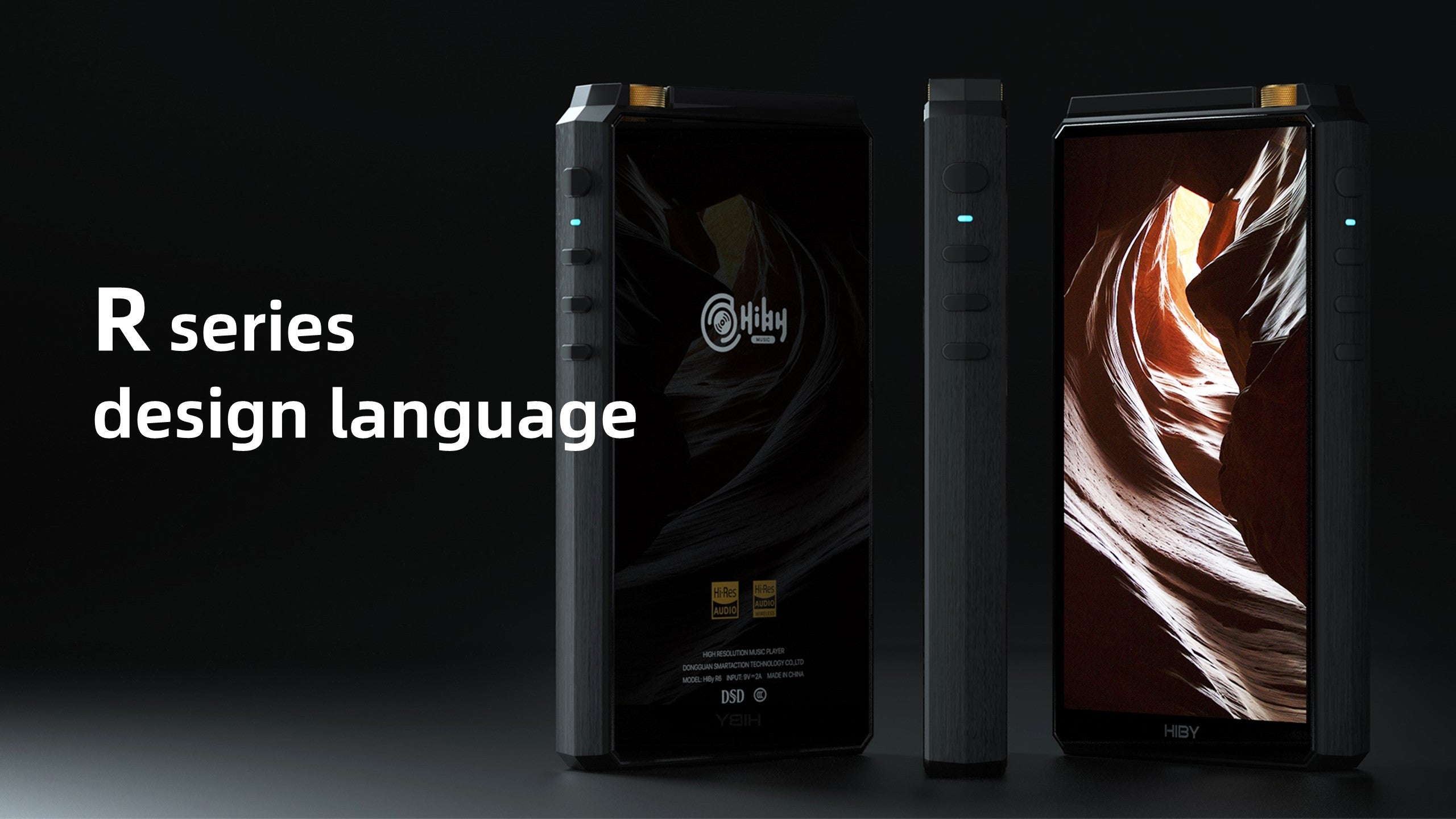 Equipped with a 1080p large hi-res display and combined with 5.0" Corning Gorilla glass; 1920x1080 resolution; 443ppi; 16:9; oleophobic-coated, the new R6 is as finely detailed and colour-accurate in looks as the audio is high fidelity.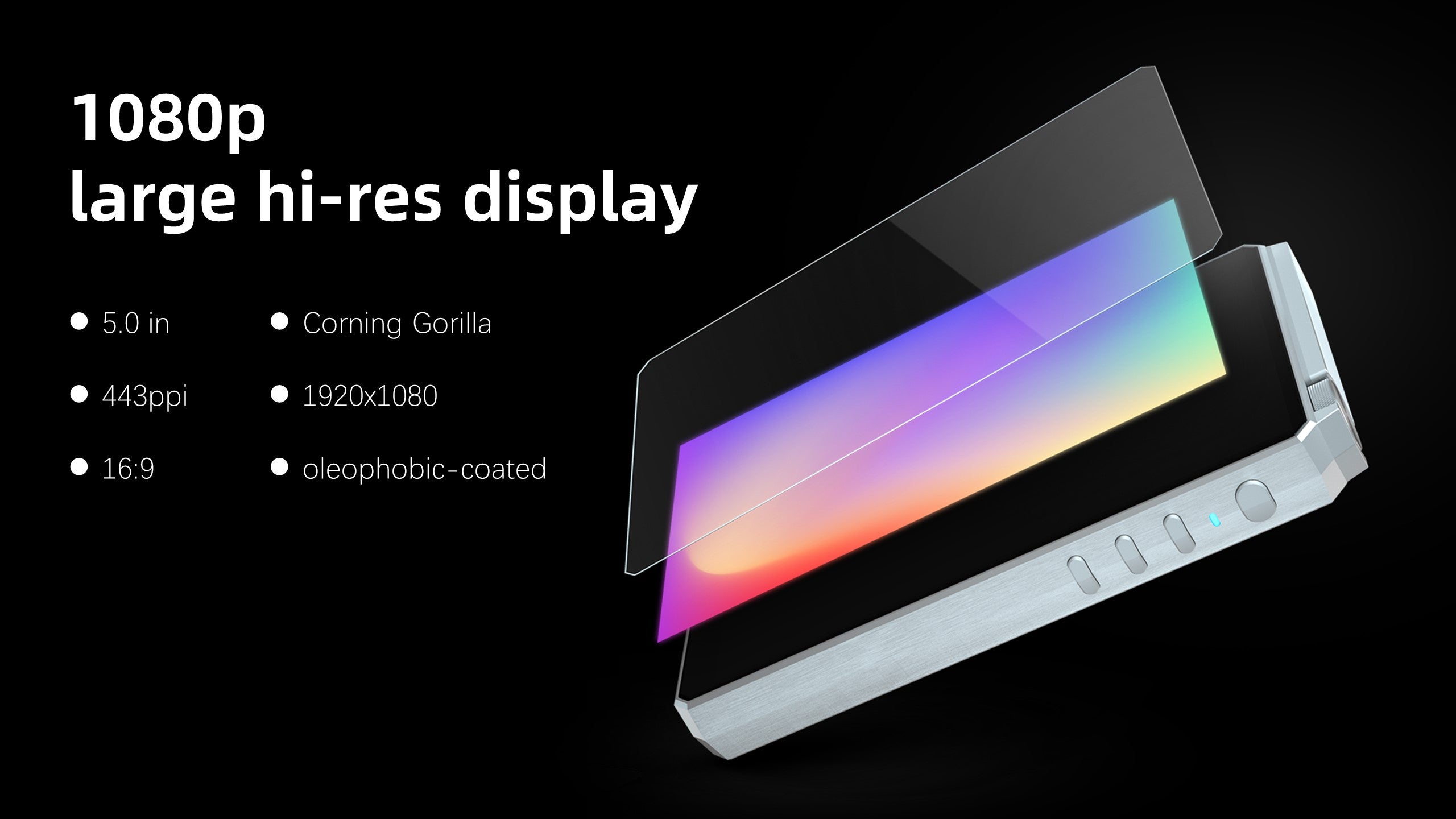 The new R6 comes with a aluminum alloy body in two color choices, silver and black. The dimension is 130x73x15mm and the weight is 235g. Compared to the previous R6, the new R6 is easier to hold and operate with just one hand.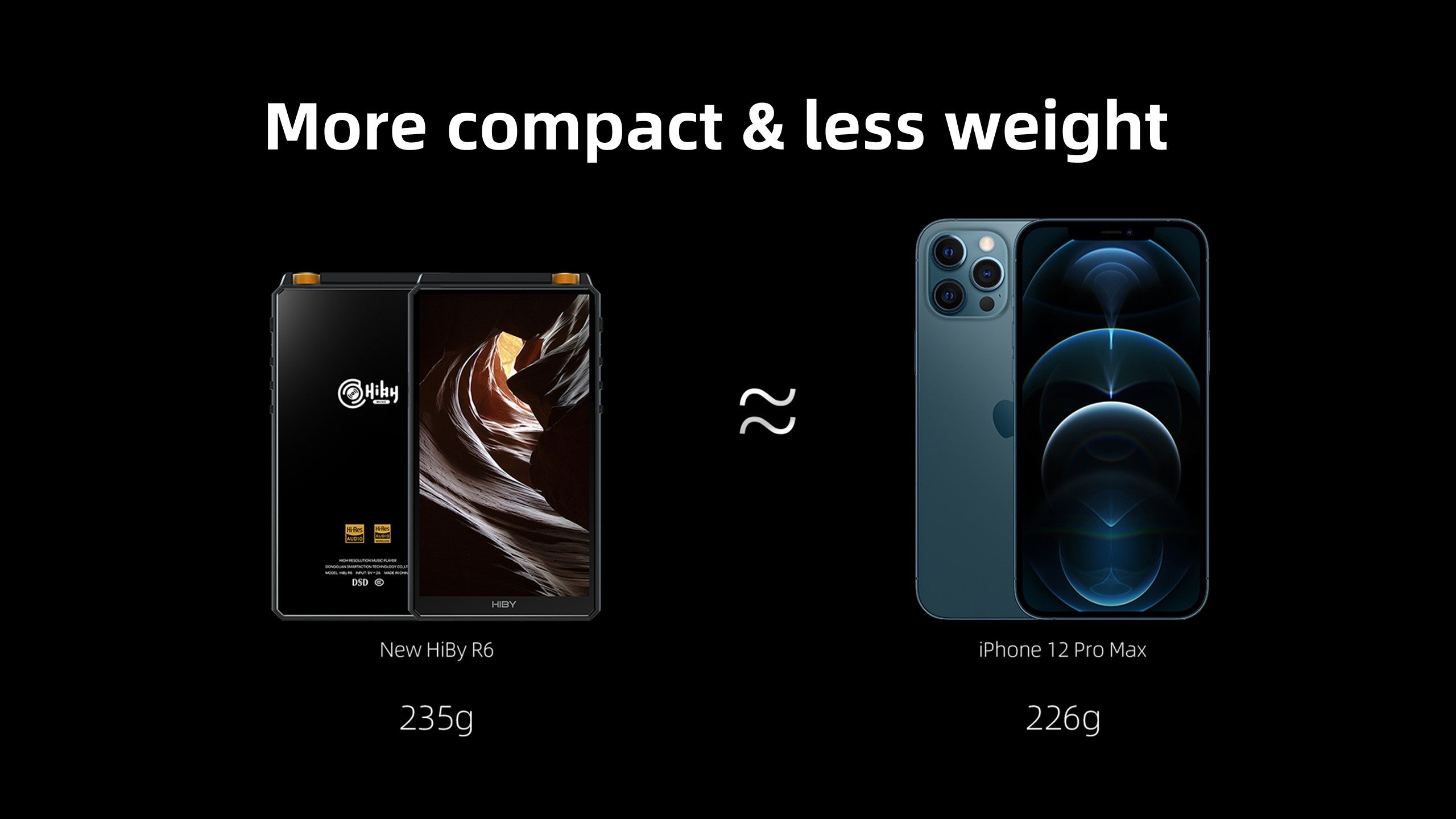 Specs and features
Utilizing an upgraded Snapdragon 660 SoC, the new R6 has speed and stability in spades, as can be expected when combined with the mature Android HiBy OS.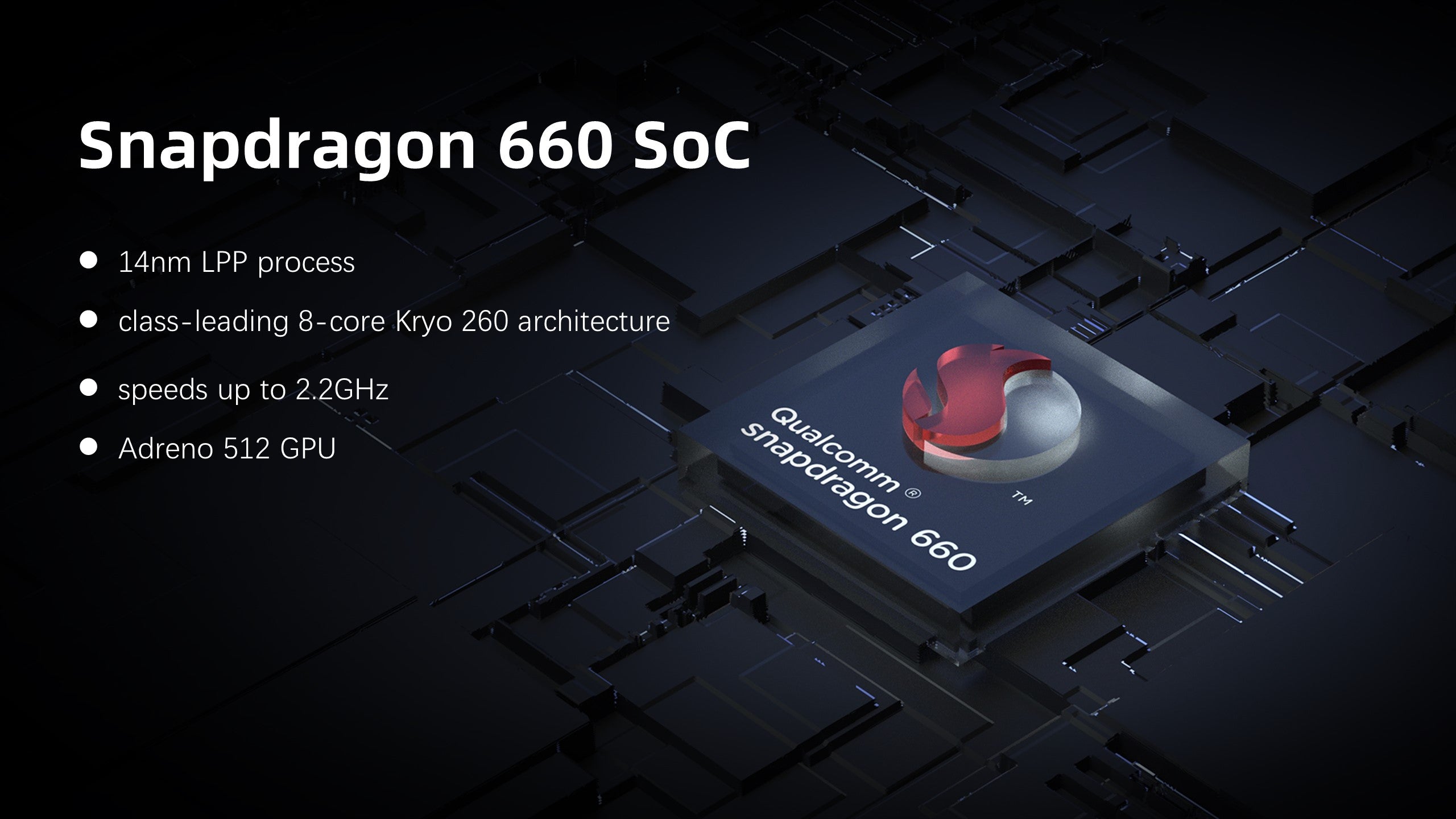 Upgraded to dual ES9038Q2M with native support for DSD512, 32bit / 768kHz, both DACs are in operation for both SE and balanced output.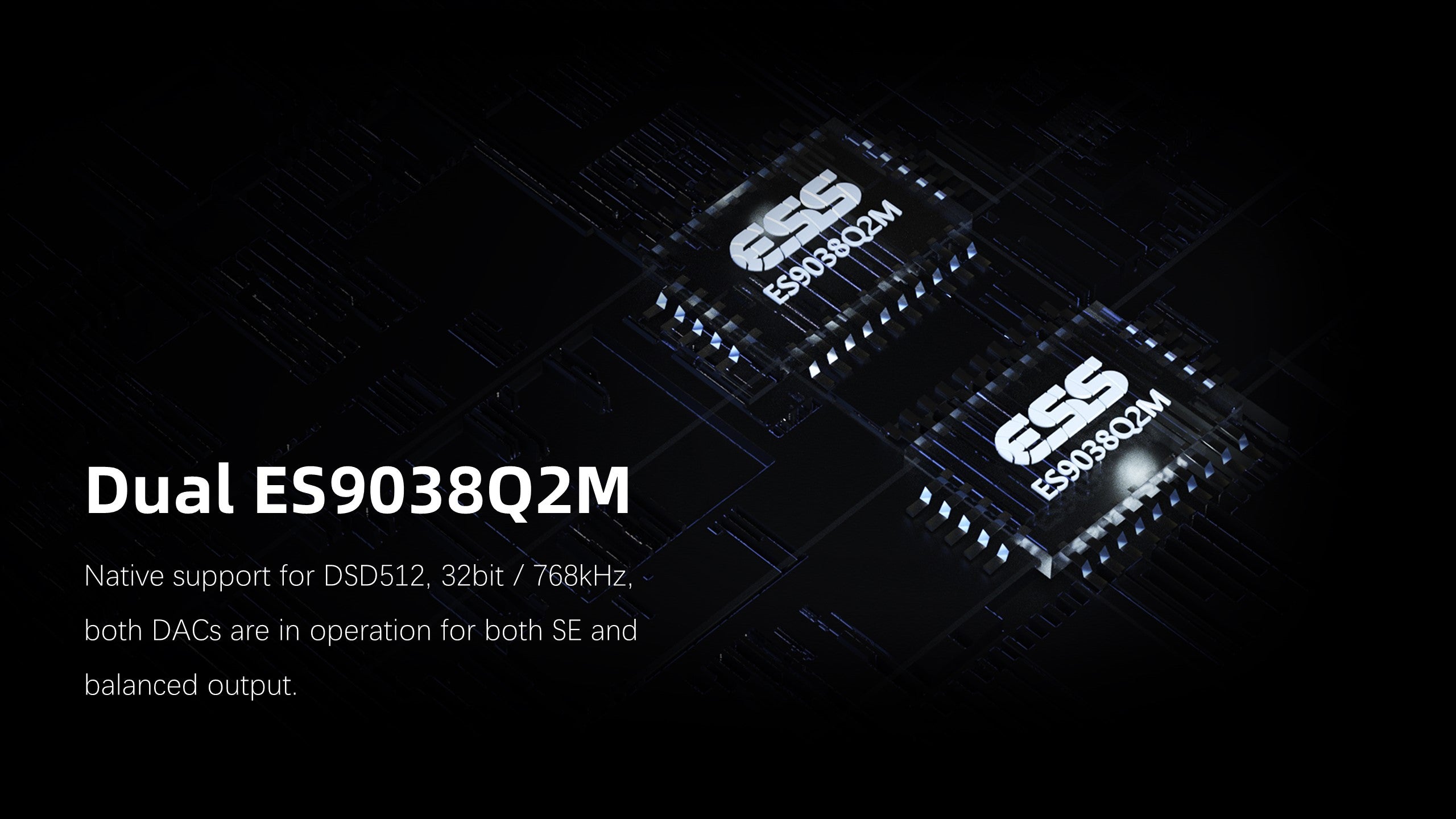 The Android 9 supports unlimited app installation.

The all new dual independently power supply circuit design is good for cleaner, more powerful dynamics.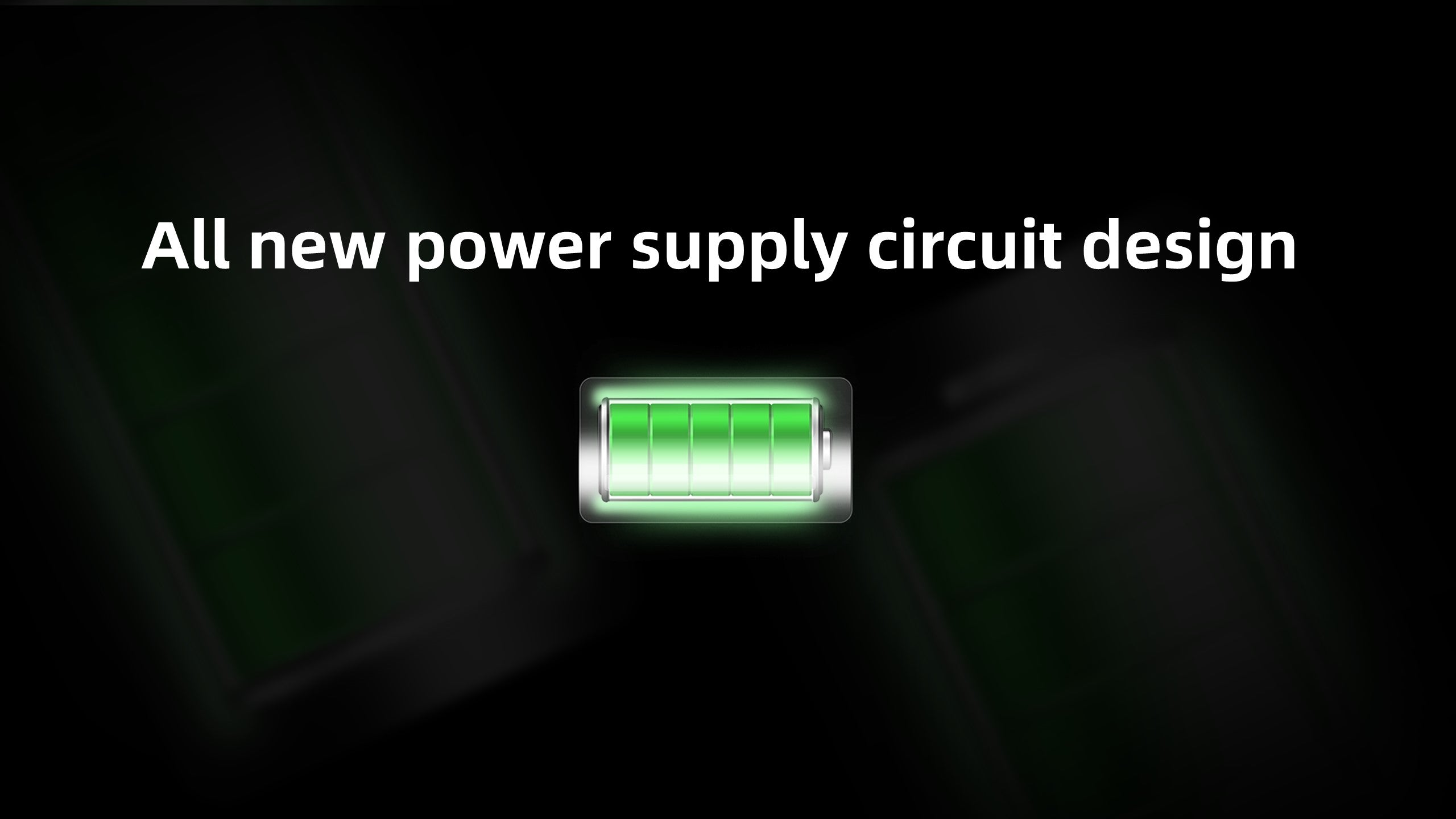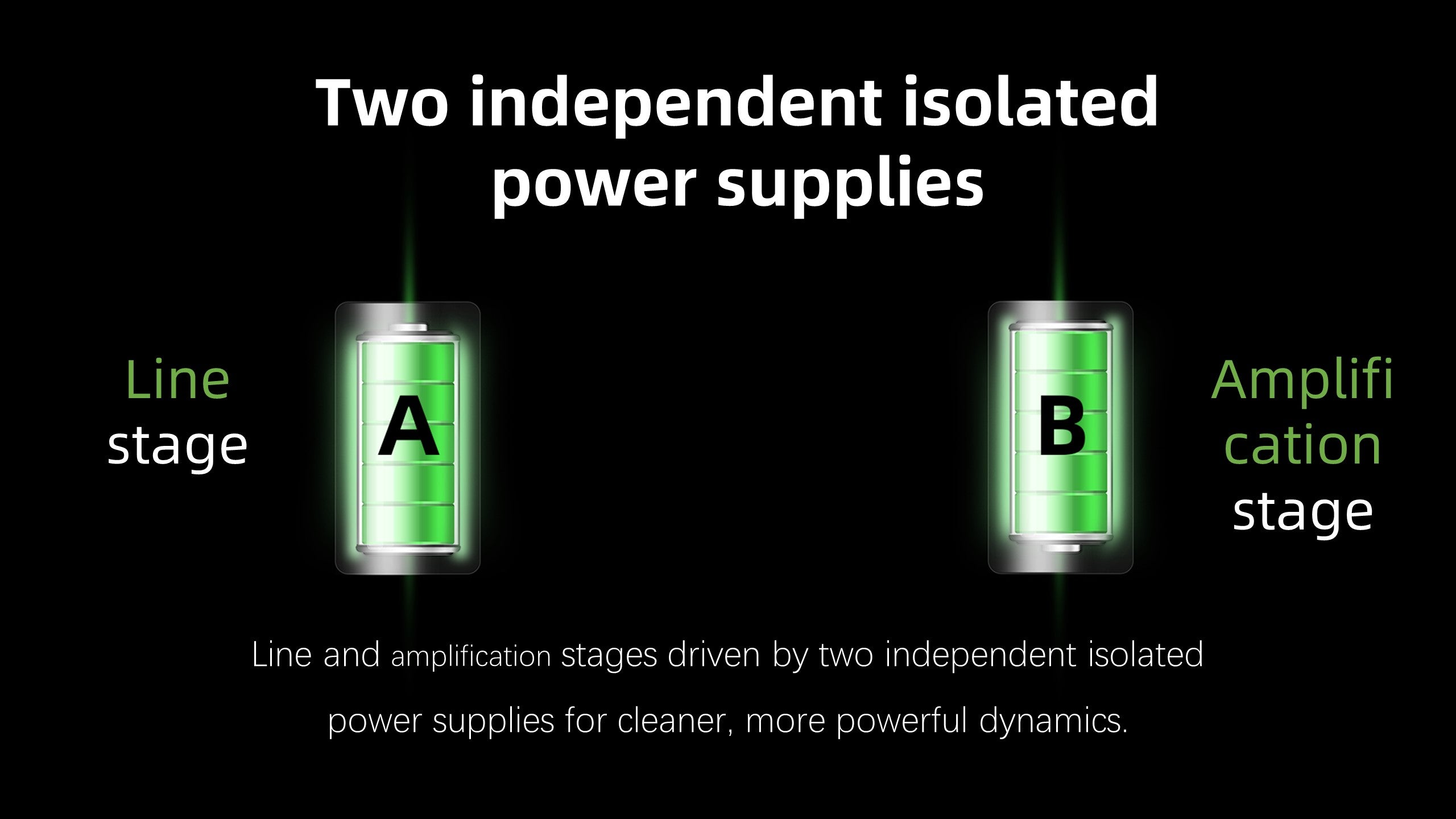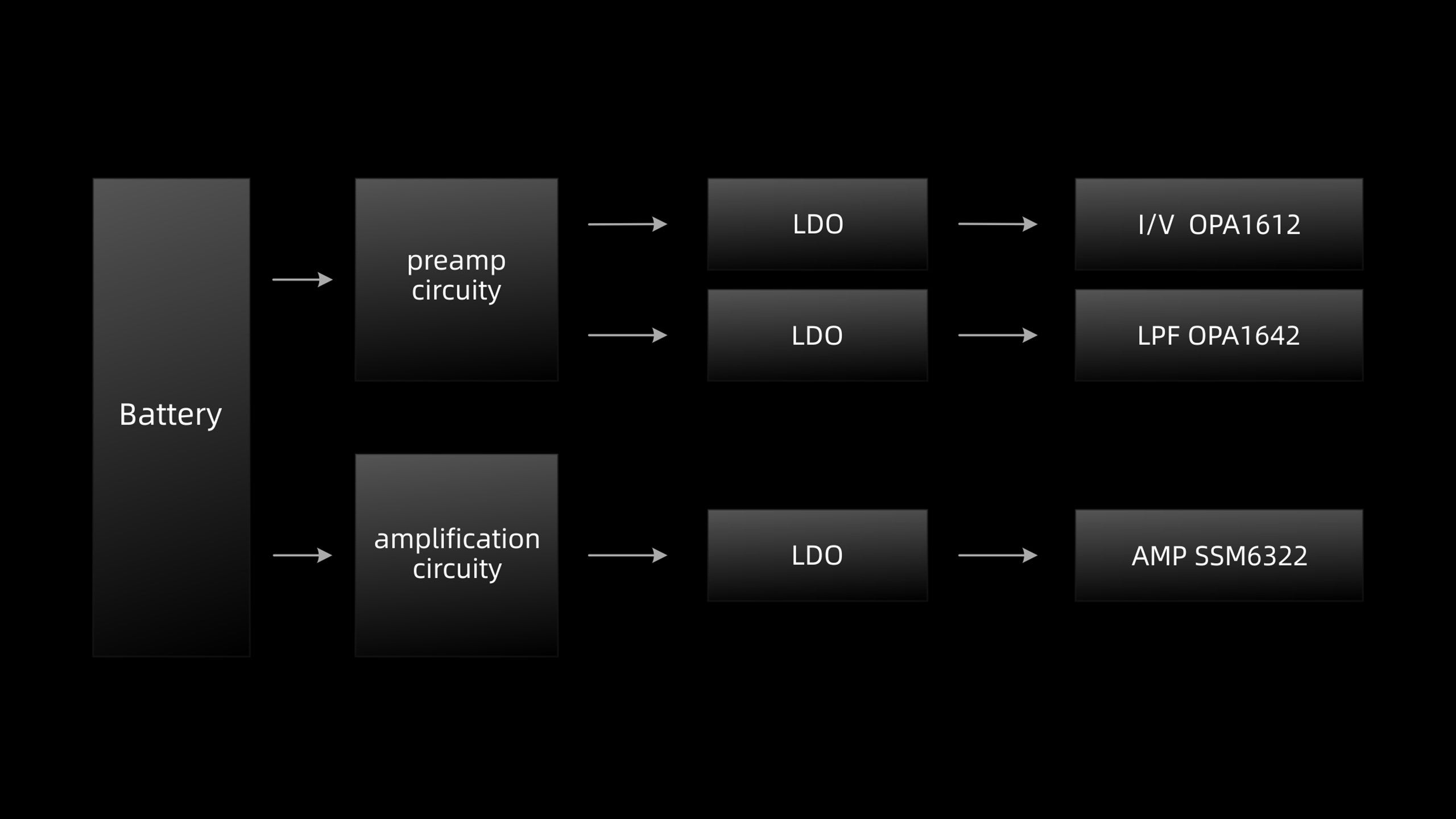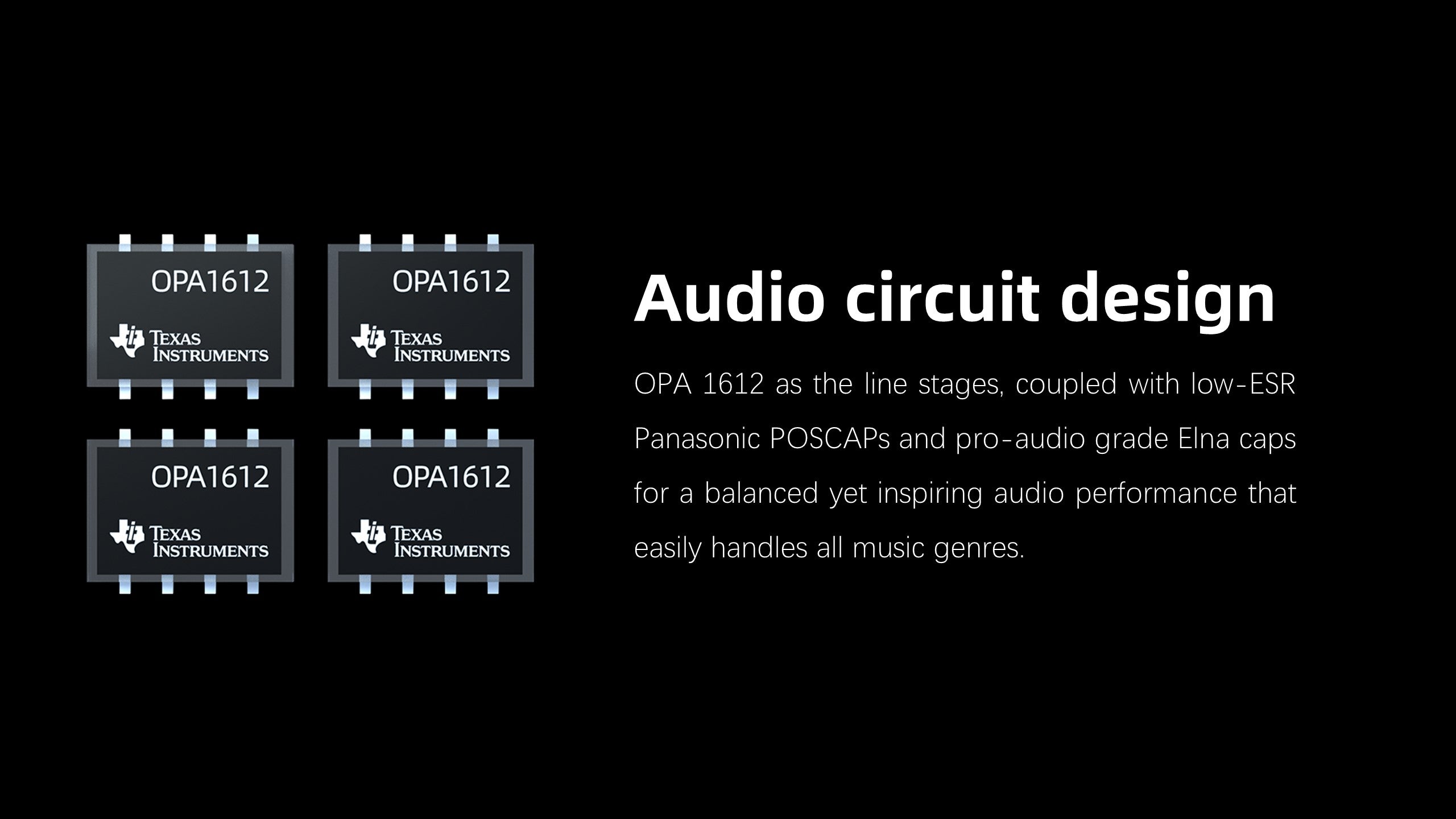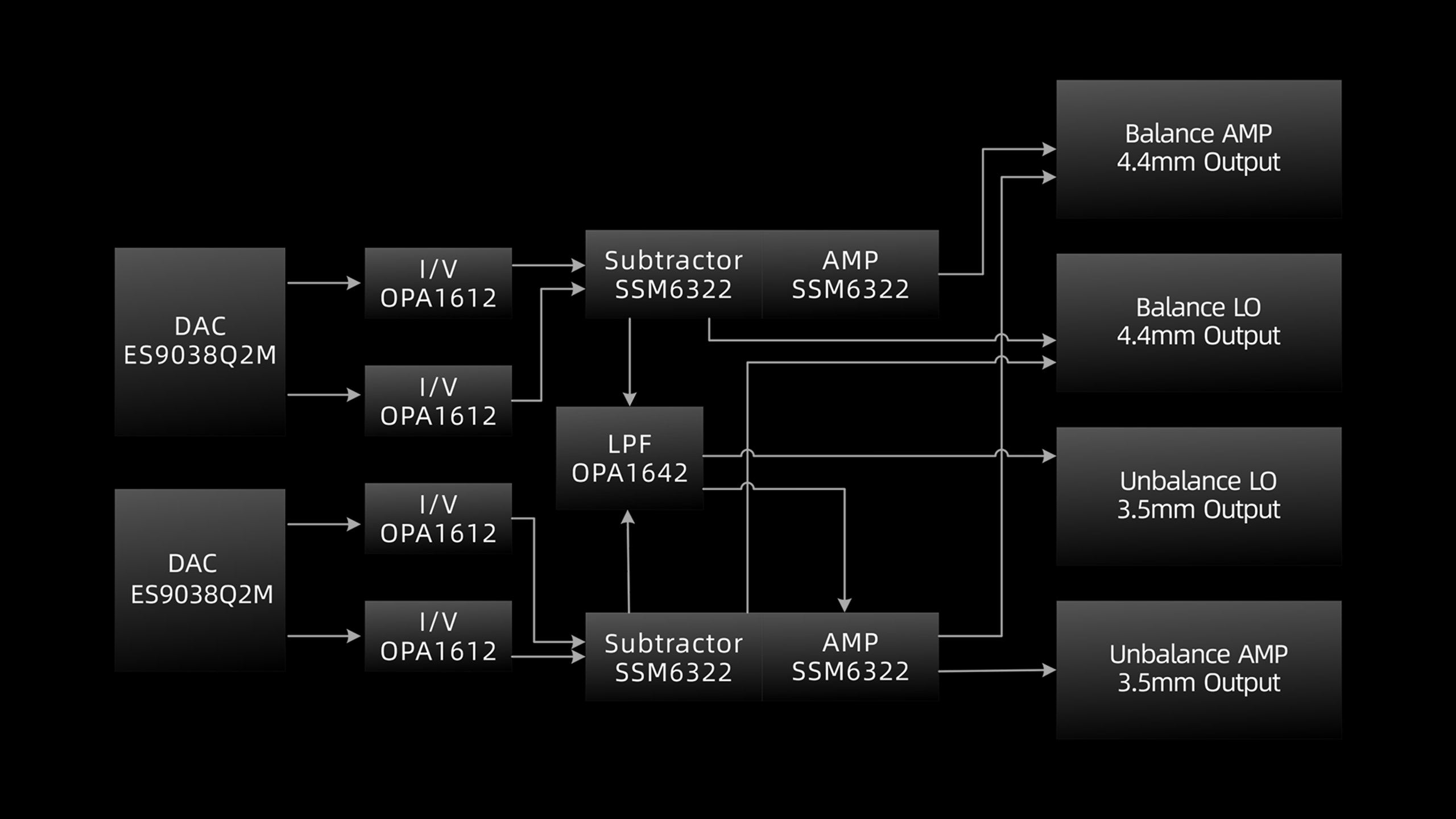 On the bottom of the player, there are independent true direct line out and amplified headphone out ports for both 3.5mm SE and 4.4mm balanced.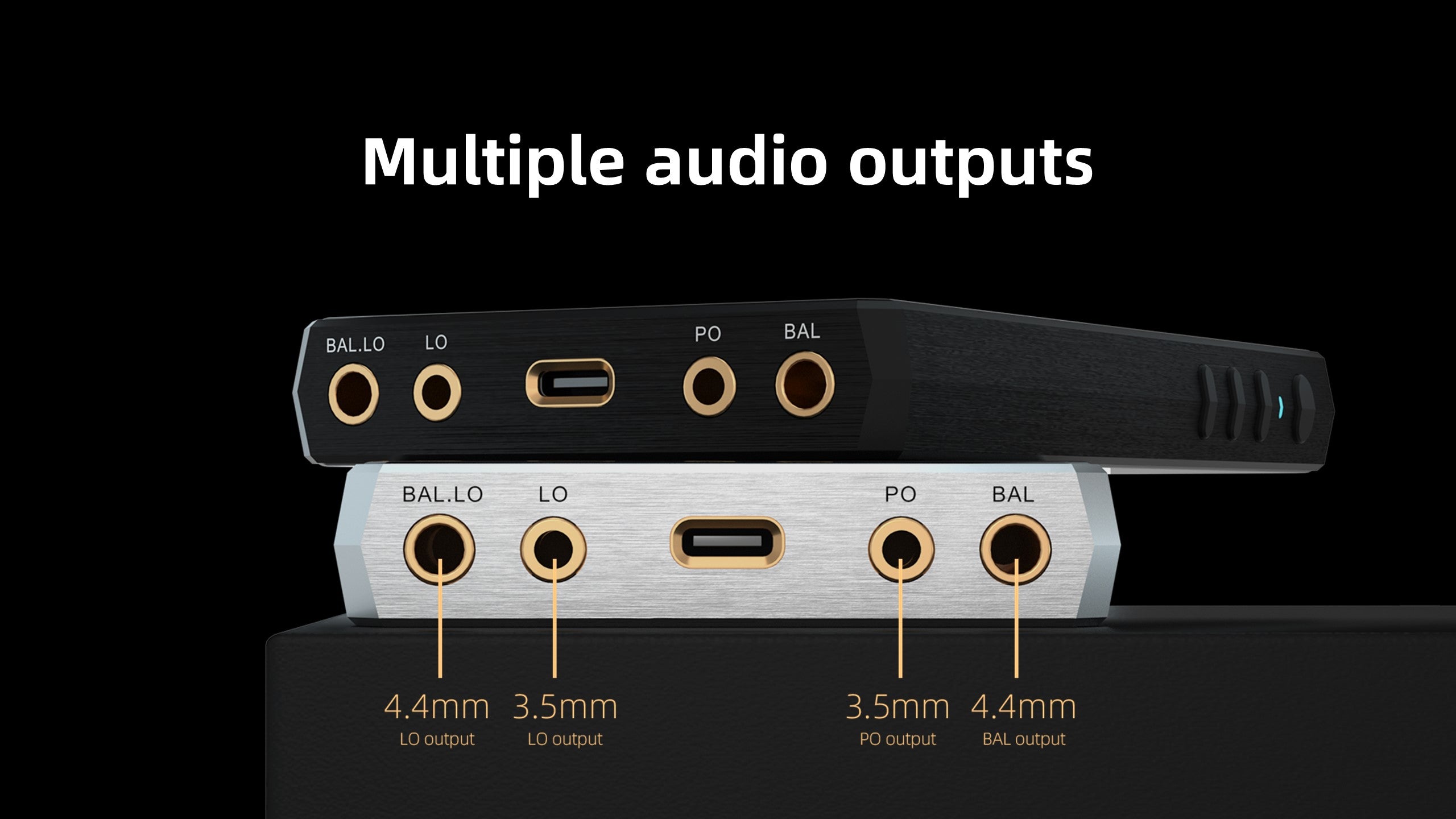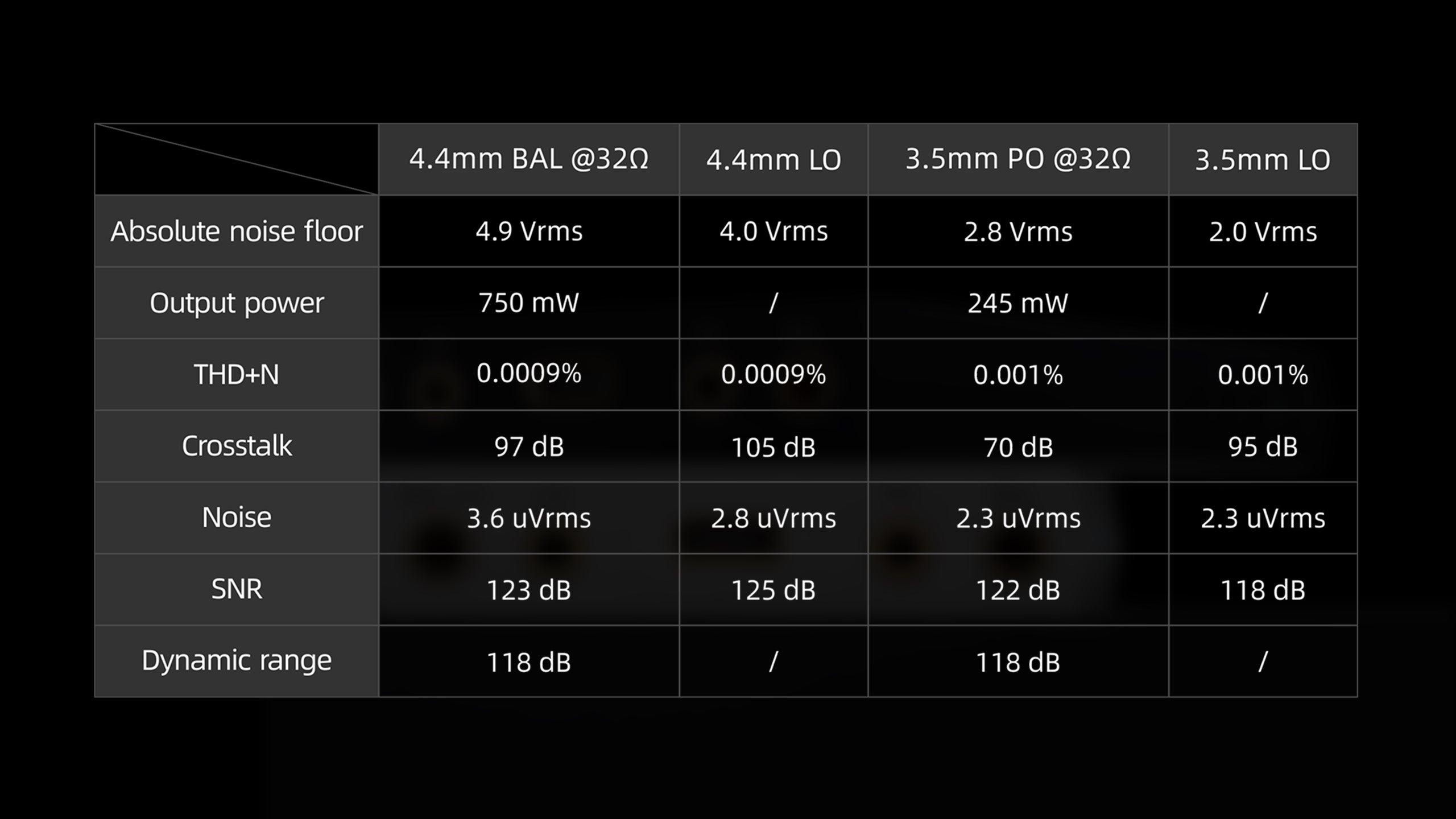 HiBy's in-house developed HiBy OS, DTA (Direct Transport audio Architecture), HiBy Link, MSEB (MageSound Eight-Ball), UAT (Ultra Audio Transmission) continue to be improved on in the new R6 for unlimited flexibility.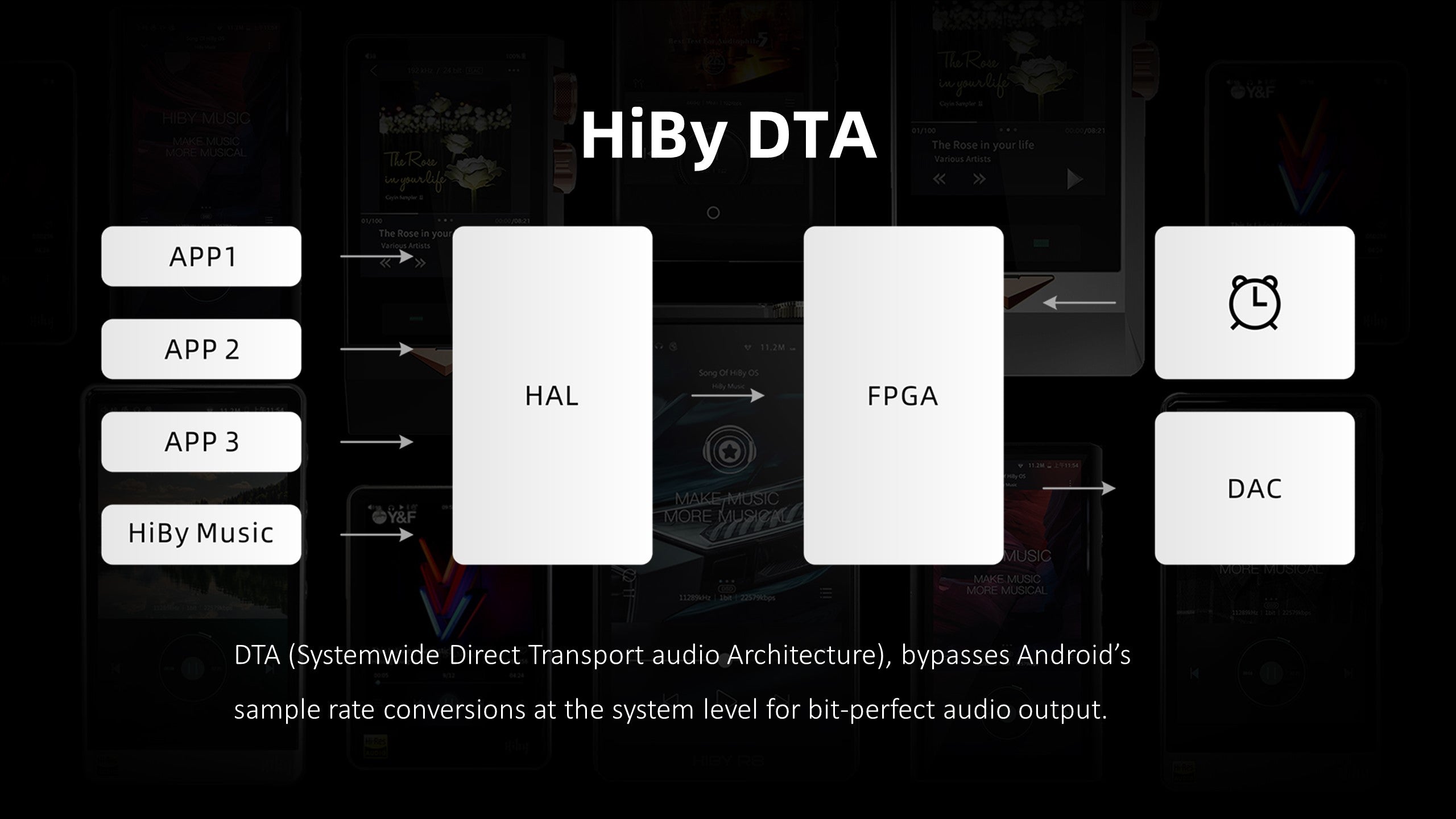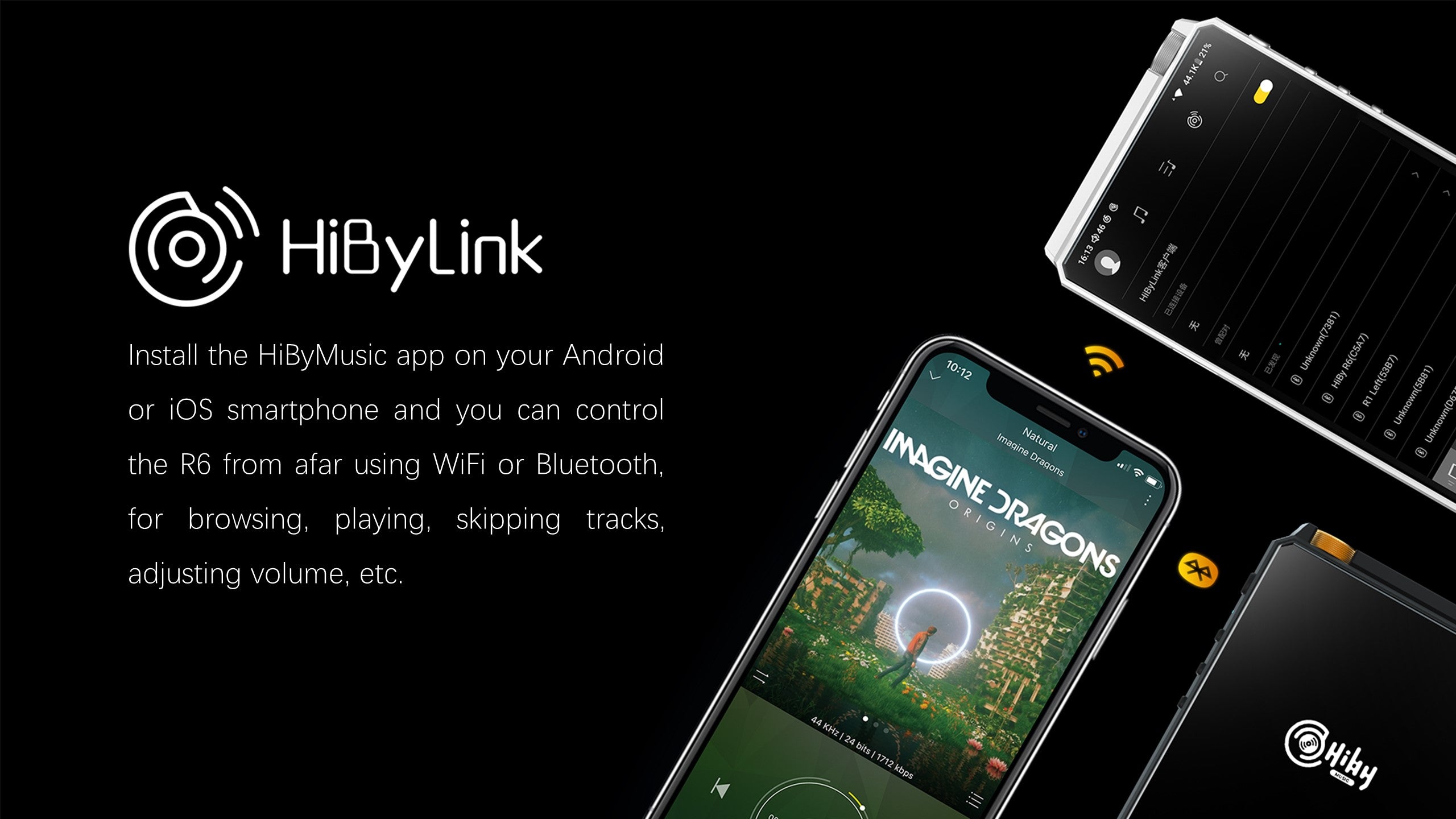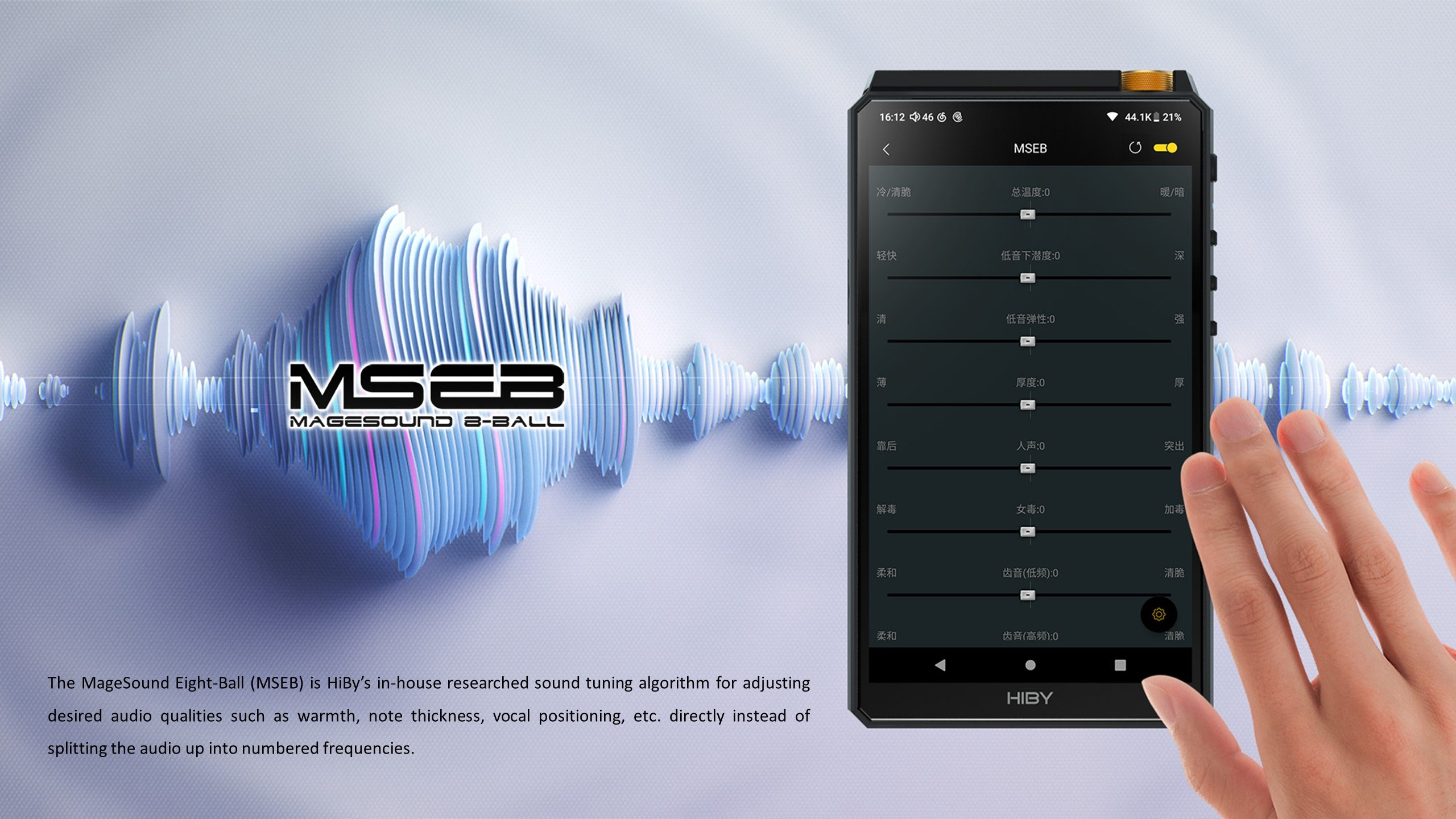 As our 8th portable digital media player that is capable of MQA rendering, the new R6 is capable of unfolding MQA to an unprecedented 16x.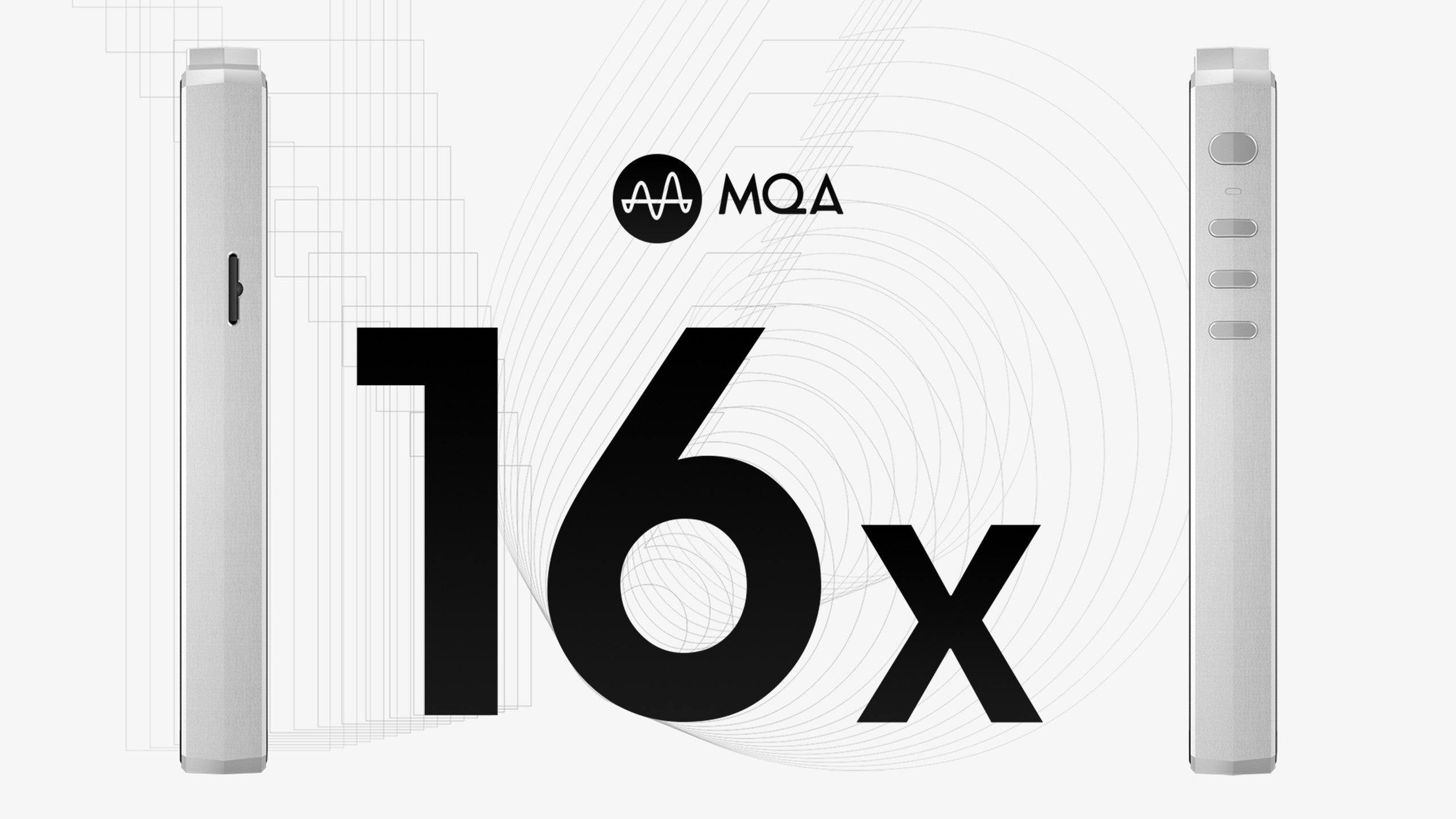 Sporting Bluetooth 5.0, the HiBy R6 supports Bluetooth audio in both input and output directions, with advanced codecs such as UAT, LDAC, aptX, aptX HD, AAC, SBC, etc.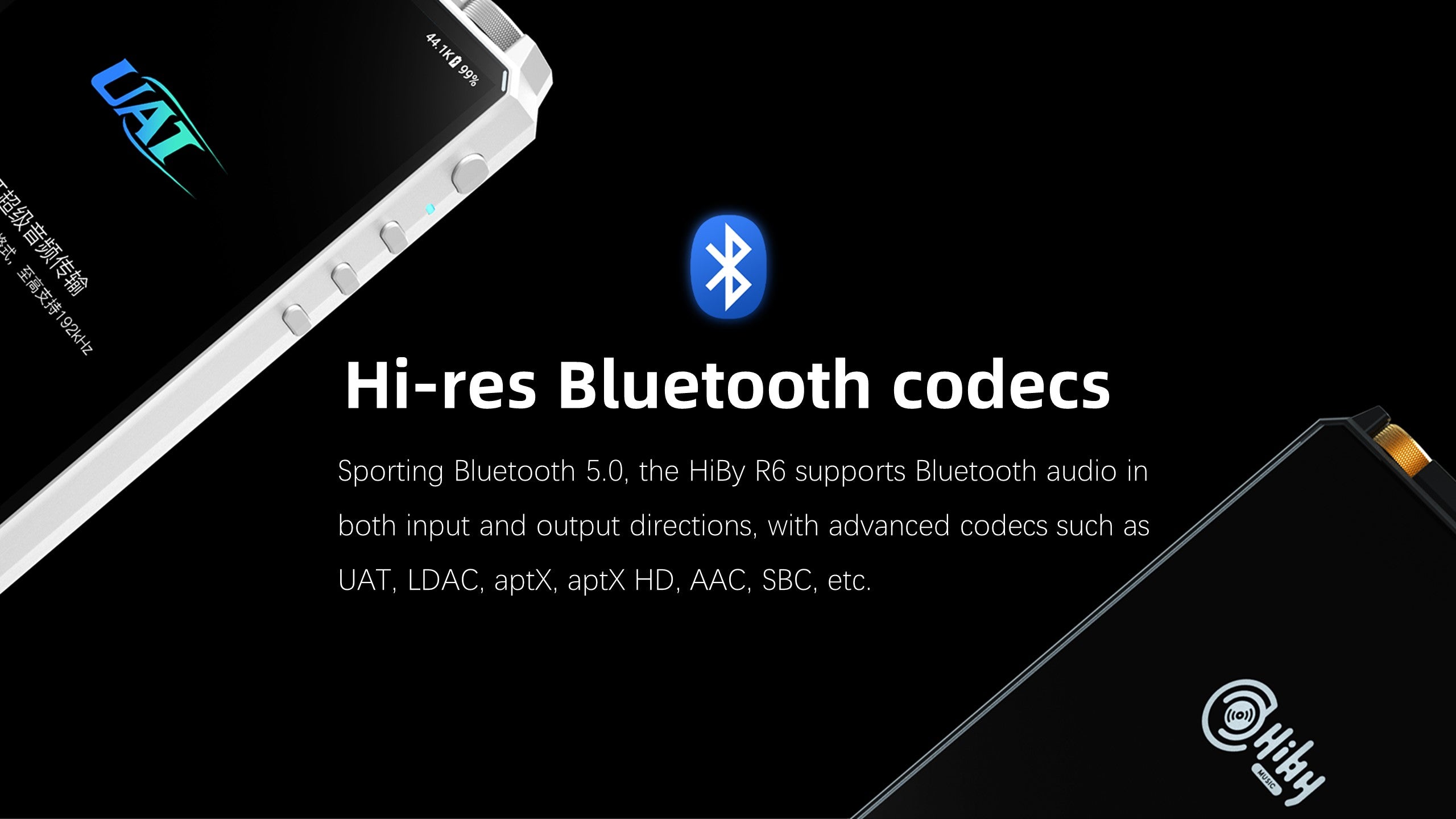 Strong 2.4GHz and 5GHz signal transmission and reception are guaranteed for fast, stable connection online, thanks to the new external antenna forming the whole top bulge. You can enjoy your favourite songs with the new HiBy R6 on Spotify, Deezer or Tidal anywhere without interruption.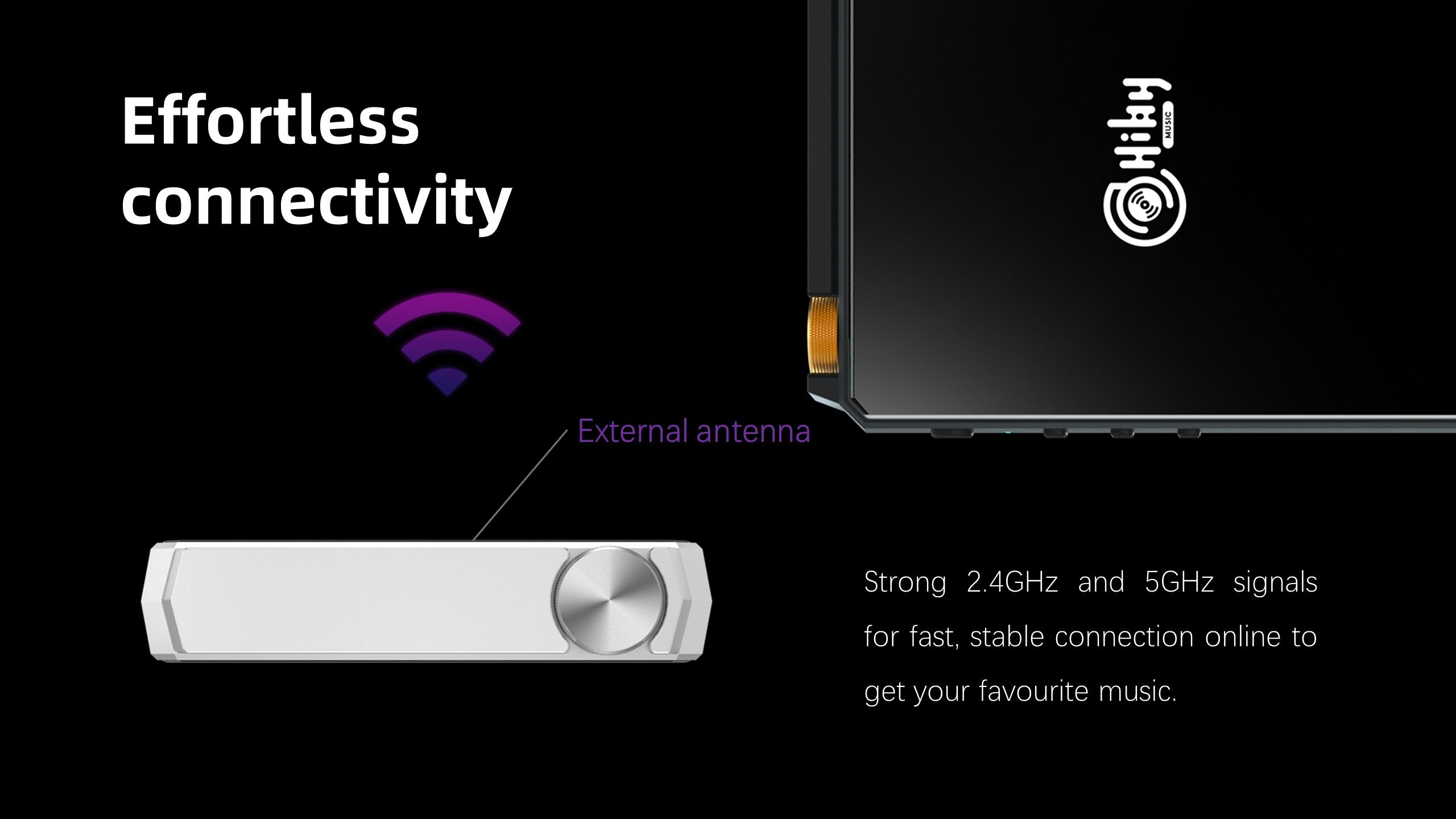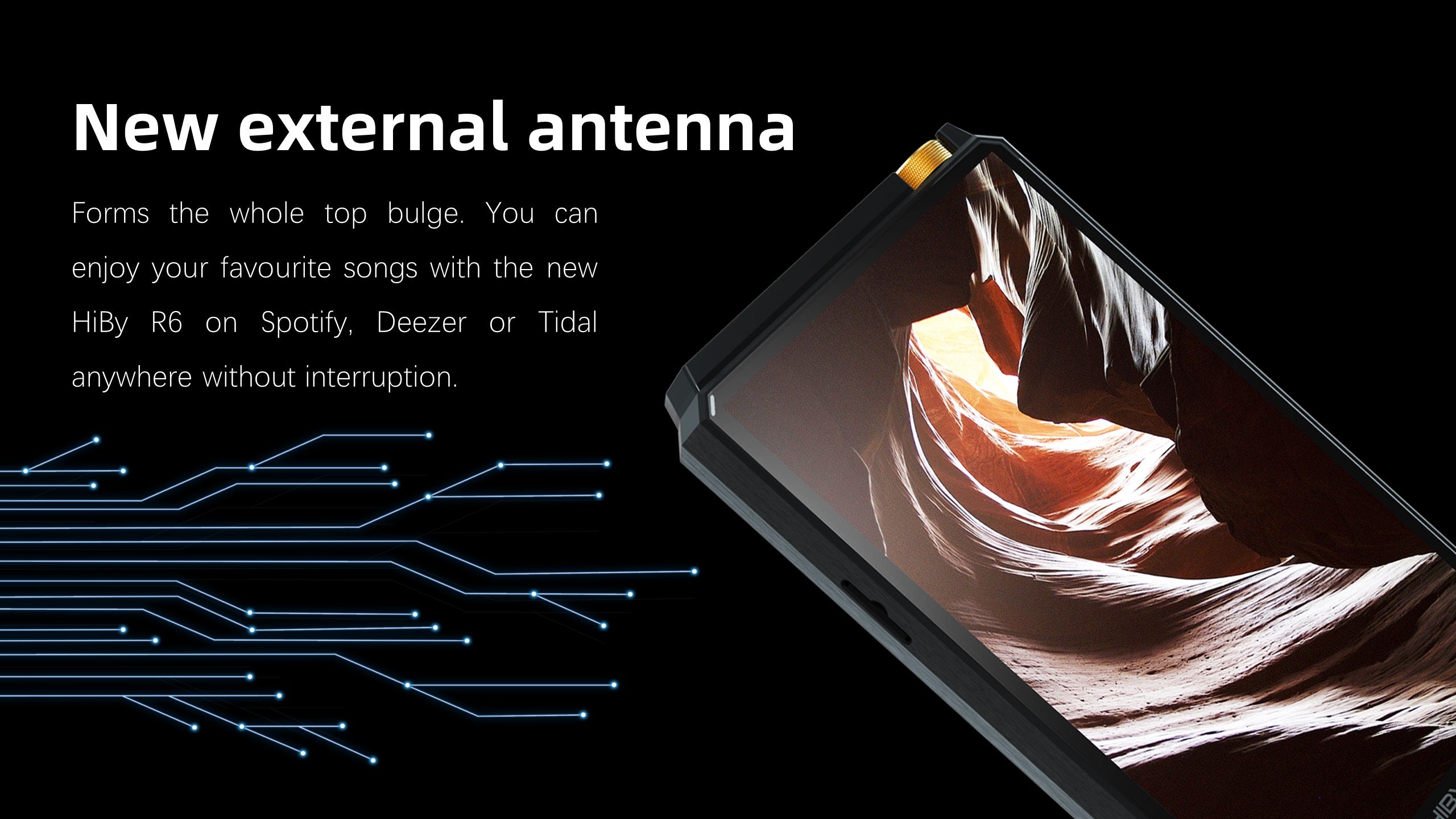 With its 4500mAh high-capacity battery, the new R6 is good for up to 8 hours of playtime and 25 days of standby time.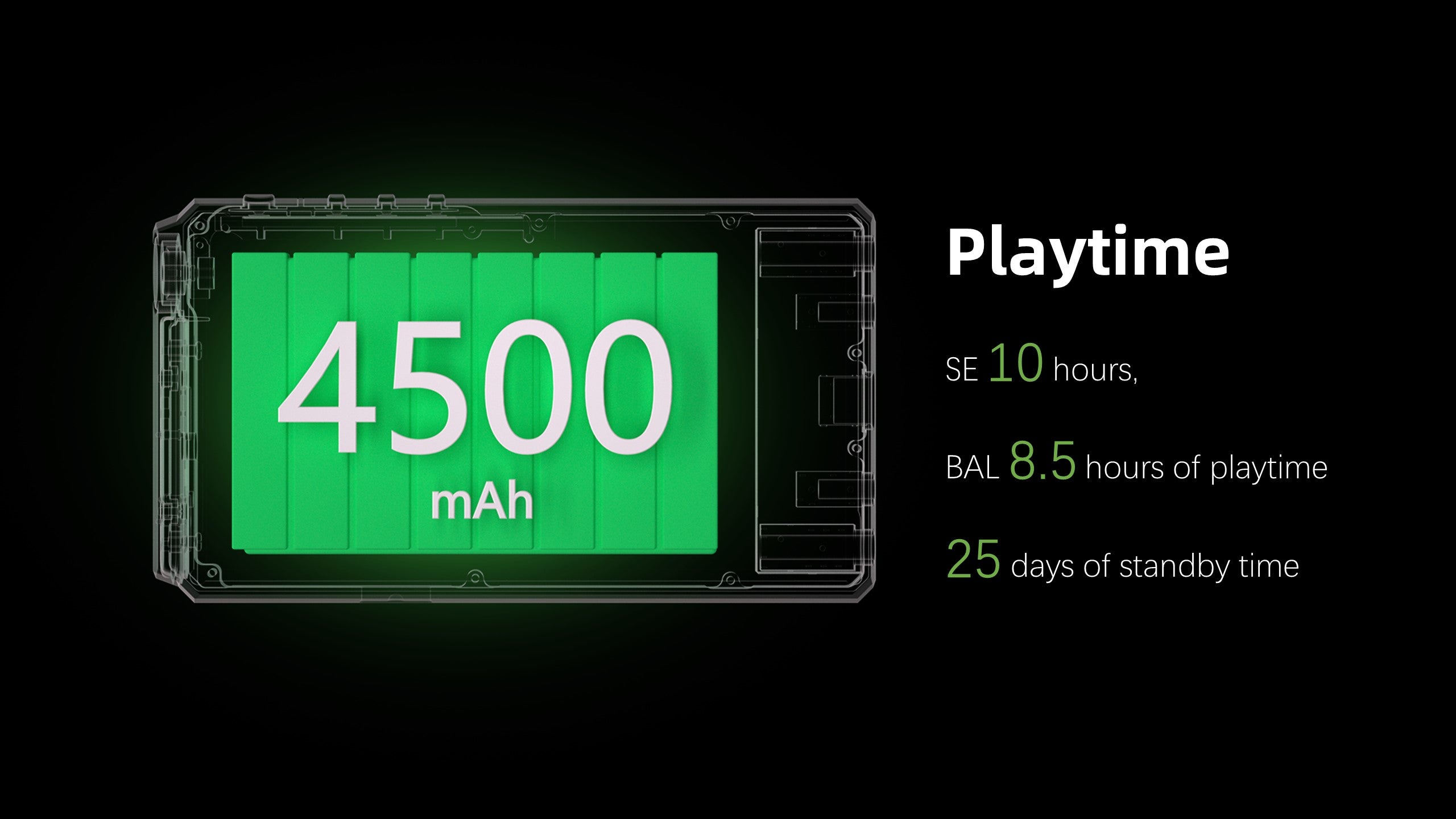 As for RAM and storage, in the new R6 there is 4GB of RAM, 64GB of storage and 2TB storage expansion via micro SD card.


All around DAP and wonderful experience with the purchase
I preordered this player as it is trending on Chinese social media in the HiFi music world. The new R6 got a completely new design, which IMO is super attractive. Also, the dual DAC design gives this player great resolution. This player may not be the top-sounding one, it offers great clarity and overall good performance in every genre. The only downside of the tuning is a bit of lack of dynamics and that it sounds a bit flat. However, for the price, you are getting a super easy-to-use device, clean design, good interface, and good-sounding device. Highly recommend this price range.
As for MusicTeck, big thumb up for them! Andrew is super helpful in providing buying opinions, to begin with. After about half a year of usage, there is something wrong with the sd card reader in the player. I shipped it back to Andrew and he is super helpful in getting the device repaired. Because of the Covid situation, the repairment shipping got delayed severely. In the end, Hiby sent a replacement to Andrew and he kindly sent me the replacement. I am super happy with the solution as Andrew is really caring and helpful with my problem. Definitely will buy again from MusicTeck in the future!
Best player in my collection
Indeed the best music player among my collection, sounds quality is superior.
Plus MusicTeck have great customer service, very happy.
Hiby really scores again
I been a fan and owned at count 9 diff Hiby Daps
made changes finally got the top of the line great
just so good I get lost with all the things it can do so I got
the R62020 my second one I'm set Hiby
The Hiby R6 2020 is really an R7
The only thing Hiby got wrong with the R6 2020 was not branding it as the Hiby R7. The changes are so akin to the R8 design language that this nee DAP should have been detached from the R6 and 6 Pro family for positional clarity in the lineup.
This DAP is damn near perfect. Android 10 would be the only major enhancement to make. Otherwise, it's a TOTL contender by many standards. Musical, robust, articulate and enjoyable. Drives planars extremely well on high gain. The screen is fabulous. Just a purely enjoyable experience overall. Highly recommended.
My First DAP
I have been using the New Hiby R6 for around 1 week, is a very fast devixe for being a DAP, it does the Bit-perfet for streaming, besides de led light on the side at the top right it shows you the sampling rate.
The only thing I haven't done is pairing with my cell, is a Xiaomi and I don't know why can pairing, the sound is smooth, details are nice, bass is detailed, treble relax, mids are present and natural, mseb is helful to give a personal taste to the sound 👌very thankfull with Musicteck 👐👐👐🙏 delivery was fast, first class customer service ♥️ thanks Andrew
---
Share this Product
---
More from this collection