---
Unique Melody 3D Terminator 3DT
Design

Inner Structure


3D Explosive View:
Tri-Dynamic Design, Concise Structure, Maximum Space Utilization.
We utilized 3D printed technology for 3DT's inner structure. In that way, we optimized the sound transition and further reduced the unwilling distortion. Each dynamic driver equipped with an independent tunnel, each driver is tuned separately and precisely with our newest tuning technique. Ultimately the sound is much more coherent, image and synergy are also significantly improved.
Shell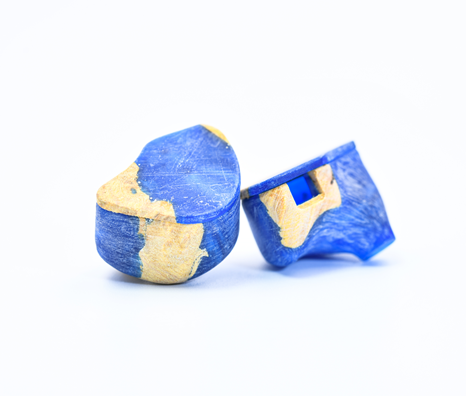 Material
:
Selected Stabilized Wood
Special Craft
:
Pigments and resins are mixed in a specific proportion and filled into the log.
Appearance
:
Has more coloration layers than traditional resin shells.
Exclusiveness
:
Exclusive design.
We applied CNC technology to design the curvy silhouette for the shells. The curve design is ergonomic, and the delicate design is close to the contour of the ear canal.
Sound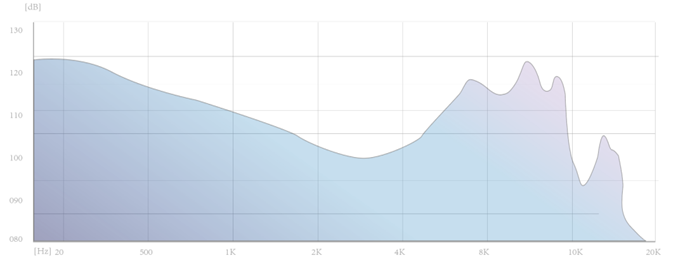 3DT utilized three dynamic drivers: Dual Compound Diaphragms Drivers for Bass (7mm+7mm) plus 10mm CNT Driver for Mids and Treble. We brought the authentic dynamic bass along with stunning transparency and clarity. With this driver combination, we provide the classic dynamic flavor with enhanced technical performance to the audience. The sound signature leans towards relaxing and refined with uplifting treble and ultra-highs.
Affordable but not Cheap
I don't want to use the word "cheap" on 3DT, but it is truly affordable—the most affordable IEMs from UM, period. At $399 you will get much more than what the price indicated. Every 3DT is fully handcrafted by our experienced crafters.
Besides the fantastic sound quality and build quality, we also provided a very useful accessory package.
Just like our other products, we equipped a great Italian PU leather case made by Dignis for 3DT. We added a premium SPC cable in this package too.
Specifications



Driver Counts: Three Drivers

SPL: @1KHz 113dB

Impedance: 25.4Ω

FR: 20Hz-20KHz

Driver Type: Three Independent Dynamic Drivers

Driver Configuration: 2 Bass Drivers+1 Mids-Treble Driver
Incredible Value
There are surely an incredible value. Never thought you could pay so little for so much music!
Great iem
with spinfit tips and pure copper cable, it became an excellent iem, having a clear v tonality, the bass has better decay and impact, the mids were advanced, the highs were reduced peaks, excellent scene, body, detail , a natural, clear, transparent sound and great instrumental separation.
3DT goodness
Reviewing 3DT after about 24 hours of burn in. I did hear some changes in this time and with others recommend good burn in with these drivers. I listened for this impression via iFi micro iDSD signature streaming Roon. My units came new, I am giving my impression using stock cables but have used large silicone tips that came with Ikko OH10 (not Final Audio E's) that are similar to SpinFit 100+s. Stock tips did not provide a good seal for me (but I have large ears/canals). It is vital to get a good fit to capture bass on the 3Dt, otherwise you will not "get it". I found the FR to be MUCH to my liking. Bass rumble is impactful, as much as I'd want it quantity wise, and well-extended into the sub-bass, mid-bass is fast and punchy with a pleasing transition to lower mids - no bleed that I could detect. Instruments in the mids and in particular vocals (both male and female) are forward but never shouty- very smooth. Treble is similarly relaxed/smooth, never sibilant. Overall the sound is very coherent and organic across the tonality range. Imaging and layering is distinct although the space between voices and instruments is tight. Stage is correspondingly close though it does wrap around you with some sounds even projecting behind the head - like you are sitting right IN THE BAND. Attack is good on the front end but decay is a little less well-controlled, especially in the sub-bass. Instruments have great body, presence and note weight, though micro-detail retrieval is not 'what this IEM is all about' - what it is about is immersive, delicious mids and treble that soar above the impactful low end- very addictive. Once you get a good fit you will never want to take them off. Very thankful to Andrew again for making these available and another smooth purchase experience.
Very Energetic, Punchy, Clean Sounding IEM
Was interested in the driver config and how it would sound/deal with rock and metal genres. It's a really energetic and punchy IEM that deals with metal genres very well, and also sounds very clean and clear. It's a great complimentary IEM for my modest collection.
Also need to express my thanks to Musicteck for fantastic customer service and responsiveness to my emails, and the unbelievably fast shipping from US to UK (ordered on Mon and was delivered to me on Wed).
Just getting to know
Site carries reputable iems
---
Share this Product
---
More from this collection